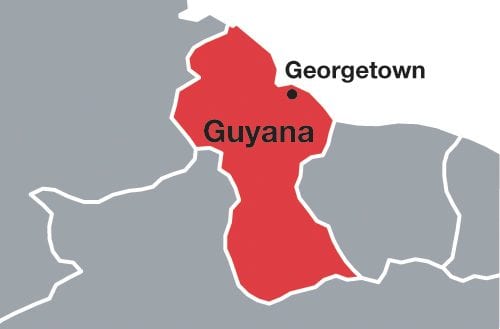 The Government of Guyana has once again reiterated its position that all legal requirements were fulfilled in the issuance of petroleum production licenses to all oil exploration companies operating in the South American country.
In a public correspondence on Friday, the Ministry of Natural Resources responded to a March 22 article in the UK Guardian—'Guyanese campaigners mount legal challenge against three oil giants'—saying that "the Government of Guyana is certain, as it is confident, that every action it took with regard to the issuance of the petroleum production license met all legal requirements."
Further, the Government has declared that it is prepared and willing to present all facts in this regard to any court with jurisdiction, saying that "the Ministry is satisfied that its partners engaged in exploration and preparation for production are taking every precaution in ensuring that there is minimal effect to the environment and that they are diligently putting systems in place to guard against any spills or mishaps."
The Natural Resources Ministry has affirmed that they will maintain close contact with oil companies   ExxonMobil, Hess and CNOOC Nexen  to ensure that Guyana's environment is preserved and protected. "We pursue exploitation of Guyana's natural resources with a view to fast-track Guyana's social, infrastructural and economic development."
Responding to the legal challenge being issued through Attorney Melinda Janki, the Ministry whose Minister Raphael Trotman has responsibility for the Petroleum sector, says that the Government "zealously guards and defends the right of every citizen to seek recourse in law in pursuit of interests they believe to be worthy," adding that such actions is not unusual in new petroleum industries.
The country's Natural Resources Ministry issued a call to its citizens to "remain vigilant and interested in ensuring that Guyana's patrimony, in every regard, is protected and also to act in the best interest of the future development of this generation and generations to follow."