A pioneering Liquefied Natural Gas (LNG) distribution company in Guyana is positioning itself to reap substantial benefits from the planned gas to shore project which authorities in the South American county are looking to have operational over the next five years.
Collaboration on the gas-to-power plan between Guyana's policy makers and ExxonMobil, operator at the 6.6 million acres Stabroek Block, has enthused Trinidad-based ICON LNG Guyana Inc. (ICON), which said it is committed to promoting and expanding the role of Liquefied Natural Gas (LNG) in the Caribbean region's energy mix. The use of LNG as the cleanest fossil fuel is endorsed by ICON as an excellent alternative power source to reduce greenhouse gas emissions and help combat global warming.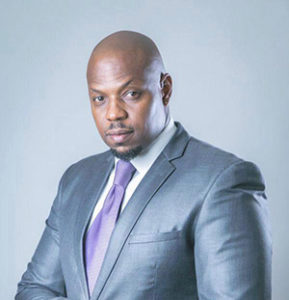 In light of Guyana's promising gas-to-power initiative, ICON's Country Manager, Delmar Walcott said his company will move quickly to establish a small-scale Liquefaction Plant in Guyana to liquefy a portion of the natural gas piped from offshore to supply the Guyanese industrial, commercial and transportation sectors. Most importantly, the plant would facilitate a phased transition to gas-fired power in the nation's power generation grid, leading to cheaper and more reliable energy, and lower emissions.
The LNG plant run by ICON would be well-placed to assist state-run power utility company Guyana Power and Light (GPL) to phase out heavy oil and deliver electricity at lower production costs.
"That way, they would be able to benefit from the use of natural gas and have the financial benefit and environmental benefit as well," Walcott asserted. In addition, the company plans to expand its business in Guyana, which includes safe storage and transportation of LNG to consumers in places where pipelines are not possible.
Guyana's Minister of Natural Resources, Vickram Bharrat, disclosed this month that Guyana's gas-to-shore plan was well advanced and significant preliminary work had been done. "There are sites that have been located already…based on suitability of location, distribution into the grid, availability of land."
Mr. Bharrat said a landing site for the gas-to-power project will be finalized before the end of the year and work will begin in 2021.
Cognizant of the potential of this initiative, the ICON Country Manager said his company has played a key role as a pioneering distributor of LNG in Guyana and plans to expand its three-year presence in the nation. Remarking that GPL's Garden of Eden generation facility will be operating new engines capable of running on natural gas in mid-2021, he  affirmed that ICON would be able to start supplying Garden of Eden with imported natural gas in advance of the gas-to-shore plan . Mr. Walcott stated that such an approach would also prepare and assist the local industry to develop their capacity to use natural gas with existing generators, before the gas-to-shore plan is completed.
ICON is already importing natural gas in its liquid form into Guyana and has been delivering it as a fuel source for power generation and process heating to a major local beverage company under a multi-year contract. However, Walcott said ICON has the capacity to provide the product to many more companies— including GPL—and on a much broader scale.
ICON's President, John Thompson, said that his company considers LNG a practical way to take advantage of Guyana's piped gas and to move it to other sectors of the economy where it can reduce emissions and costs.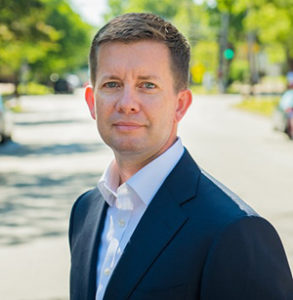 "We see Guyana following the lead of other countries in the Caribbean that have begun the transition to a gas-based economy," Thompson said, noting that Jamaica and the Dominican Republic has already begun this transition by importing bulk quantities of LNG because neither country has domestic supplies of natural gas.
He pointed out that it makes good sense for nations to move to LNG as it does not release as much carbon dioxide, carbon monoxide and particulate matters as other fossil fuels. "From an environmental standpoint, it is less of a pollutant when compared with other fossil fuels," Thompson said.
Both Thompson and Walcott agreed that the local transportation sector will be a main beneficiary of the oil-to-shore project because it consumes two-thirds of Guyana's petroleum imports.
"Other countries that have moved to gas have been able to convert large amounts of their vehicles to bi-fuel so that they can run a car on natural gas without changing the engine," Thompson said. "Trinidad is doing it, Dominican Republic is doing it, and Jamaica is doing it. It can be done with trucks, minibuses, cars…"
He contended that using LNG is a sure way to bring down the cost of public transportation, and the fact that generators can be converted to run a mix of LNG and petroleum is an added benefit.
ExxonMobil has said around 20 percent of the oil discovered to date offshore Guyana contains associated gas. The company has been in talks with the government in support of the project.
"Yes, we have already had discussions. It will be something that will be great to see happen because we do have natural gas from the Liza field that could be made available to bring onshore," said Deedra Moe, ExxonMobil Guyana Senior Director, Public and Government Affairs.
The project would involve running a more than 120-mile-long pipeline from the Liza field to shore, which has been determined to be 'technically feasible'.