Following several rounds of consultations with industry stakeholders, Guyana's Local Content (LC) Panel which was assembled September last by President Irfaan Ali to prepare recommendations for consideration by the Government, was in agreement that the nation's policy should not pave the way for "monopolies." Instead, the policy should be a catalyst for capacity building and business development across all sectors.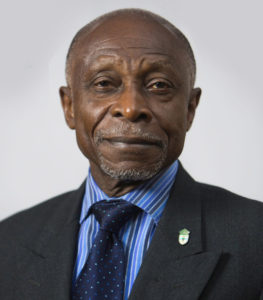 Confirming this was former Finance and Foreign Affairs Minister, Carl Greenidge. He was also one of the members of the LC Panel. During an exclusive interview with OilNOW, Greenidge noted that the stakeholders with whom the Panel interfaced included representatives of labour and petroleum companies, the media, educational institutions, and representatives of indigenous peoples. The only noticeable category missing from the group was the Diaspora, the official said. Greenidge, who also serves as the nation's Advisor on Borders, said the contributions of this wide group of stakeholders were reasonably consistent, though not without conflicts.
Nevertheless, he said with few exceptions, the contributors recognized both the importance of local content in the oil and gas sector to development as a whole and the sensitivity of the rate of growth and development of the sector to public policies.
Further to this, Greenidge said there was consensus that the significance of the country having an effective policy is that if properly designed and managed, "can ensure that the rest of the economy benefits progressively and sustainably over time from the expansion of the sector."
He continued, "It should not endow Caribbean business with what the traditional sector has been weaned on – monopolies. Ideally, beneficiary sectors can expand over time from gas and petroleum mining alone, to an ever-widening range of economic activities touched by and benefitting from oil and gas in terms of finance, skills, and most importantly technology and management capacity transfer."
In other words, Greenidge said there was consensus that the local content policy is not an issue relevant only to the oil sector. Overall, the official said that the existence of a relevant and clear economic strategy supported by consistent economic, trade, fiscal and technological policies is crucial to local content success as regards these spread and backwash effects.
As with policies in general, he said local content policies should be designed and implemented with specific time frames in mind. He pointed out that this means they will out of necessity, have to relate to limited periods and revised periodically (much like a rolling plan).
"This means reasonably specific time frames should be used and in the review of impacts and benchmarks will have to be agreed. It therefore means that updating the policy, framework, and implementation should be a recurring 'decimal'. This was a message from all the stakeholders and is strongly recommended in the academic literature," he concluded.