Guyanese company, Industrial Fabrications Inc. (InFab), is one of two companies that were awarded contracts from SBM Offshore in Guyana to provide fabrication services for the Prosperity Floating Production Storage and Offloading (FPSO) vessel that is being built for ExxonMobil's Payara Development Project.
InFab was contracted to provide Cable Tray Support Fabrication services, and Lighting and Control Station Fixtures Fabrication works for the FPSO. This was announced at a Steel Strike ceremony held on Tuesday, March 2 at the company's East Coast Demerara manufacturing plant. OilNOW understands that a similar ceremony will be held today at another local manufacturing plant contracted to provide fabrication work for the Prosperity FPSO.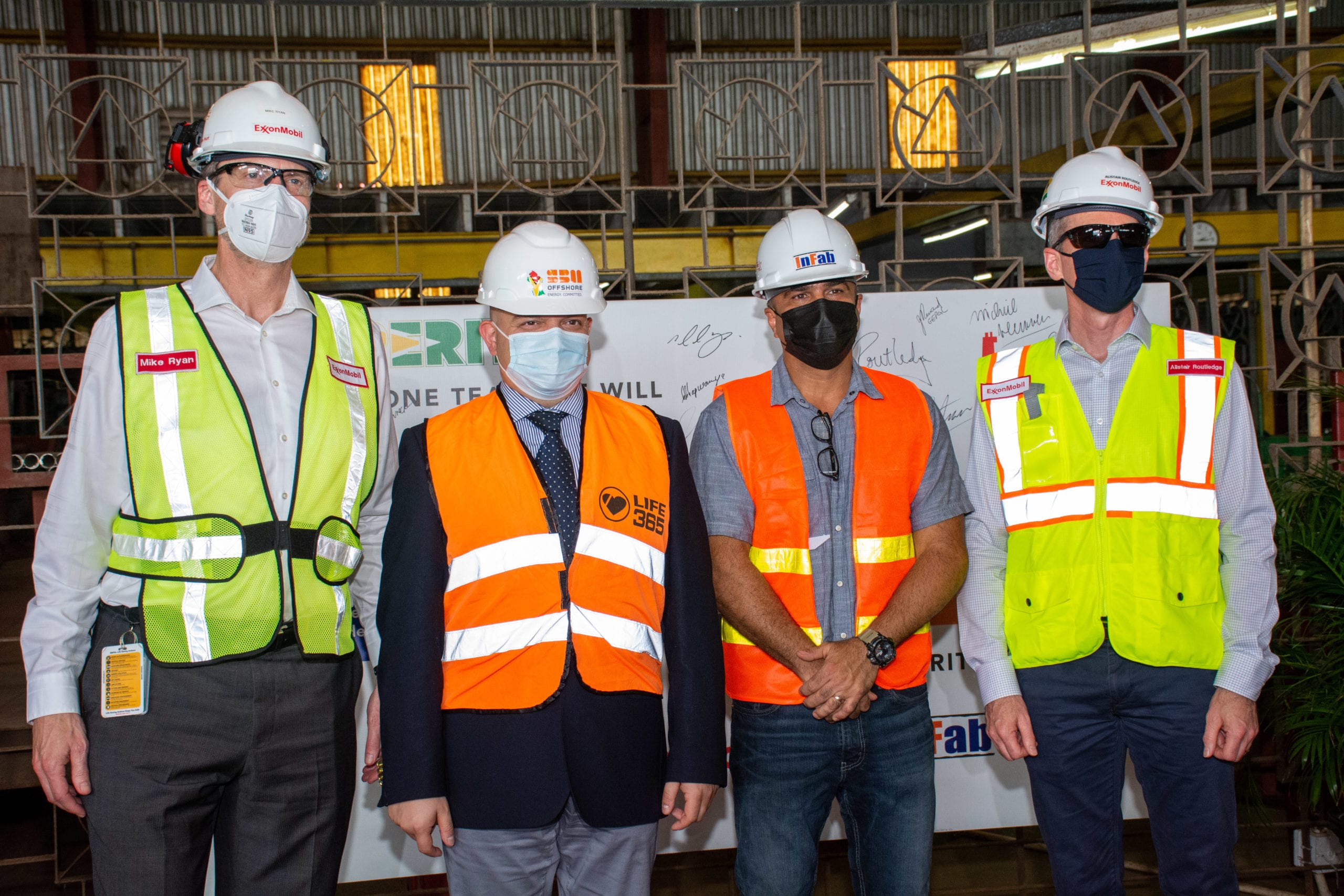 SBM Offshore General Manager in Guyana, Francesco Prazzo, said that the move to utilize local fabrication services for the Prosperity FPSO marks another milestone in the South American country's oil and gas industry. "This is another example of Guyanese suppliers seizing opportunities to shape the country of tomorrow and transitioning from traditional ways of working," he stated.
An important aspect of the company's business in Guyana, he said, is the leveraging of the local suppliers of goods and services, which he stated will be instrumental in achieving excellent operation performances and building a reliable and high-quality local supply chain.
"Safety is our priority; target excellence is our ambition. No harm, no defects, no leaks. We set high expectations for suppliers. To become part of our vendors list, all suppliers must be successful in a high risk-based qualification process that involves multiple decisions. The purpose of this programme is to know who we are doing business with and ensure they can safely deliver the quality products and services that we need," he emphasised.
Meanwhile, President of ExxonMobil Guyana, Alistair Routledge posited that the occasion is also another milestone in the growing progress in the local content development in Guyana, saying that companies like InFab are the fledglings in the oil industry as ExxonMobil grows in Guyana, and will play a role in moving the company's business forward.
"It is an achievement to now see fabrication for the next FPSO, for the Payara FPSO coming into Guyana to be undertaken here in Guyana by Guyanese workers is a very important milestone," he said.
The journey to this stage began two years ago, he explained, with ExxonMobil conducting a study to determine what fabrication works could be awarded to local companies. "As many of you will appreciate, most of the facilities that are used offshore are fabricated overseas in some very competitive locations," he pointed out, adding, "But we could see that it was very possible to bring some of that work here to Guyana so then we worked with our partner, with SBM Offshore, to bring that work to the country, to go through that process of tendering and to be able to identify companies who can do that work."
He also acknowledged the role of the Centre for Local Business Development in preparing local businesses for such opportunities.
In congratulating InFab on the achievement, Guyana's Minister of Natural Resources in a message, said that such a contract being given to a Guyanese company is in keeping with the local content policies of the Government which is still open to stakeholders' consultations. He affirmed, "Our government remains committed to ensuring all Guyanese companies are adequately represented and benefit at all levels of the goods and services supply chain within the oil and gas sector. I would like to urge all our local companies to recommit their efforts to improve the quality and standards of their products and services within this sector to build capacity among our local companies."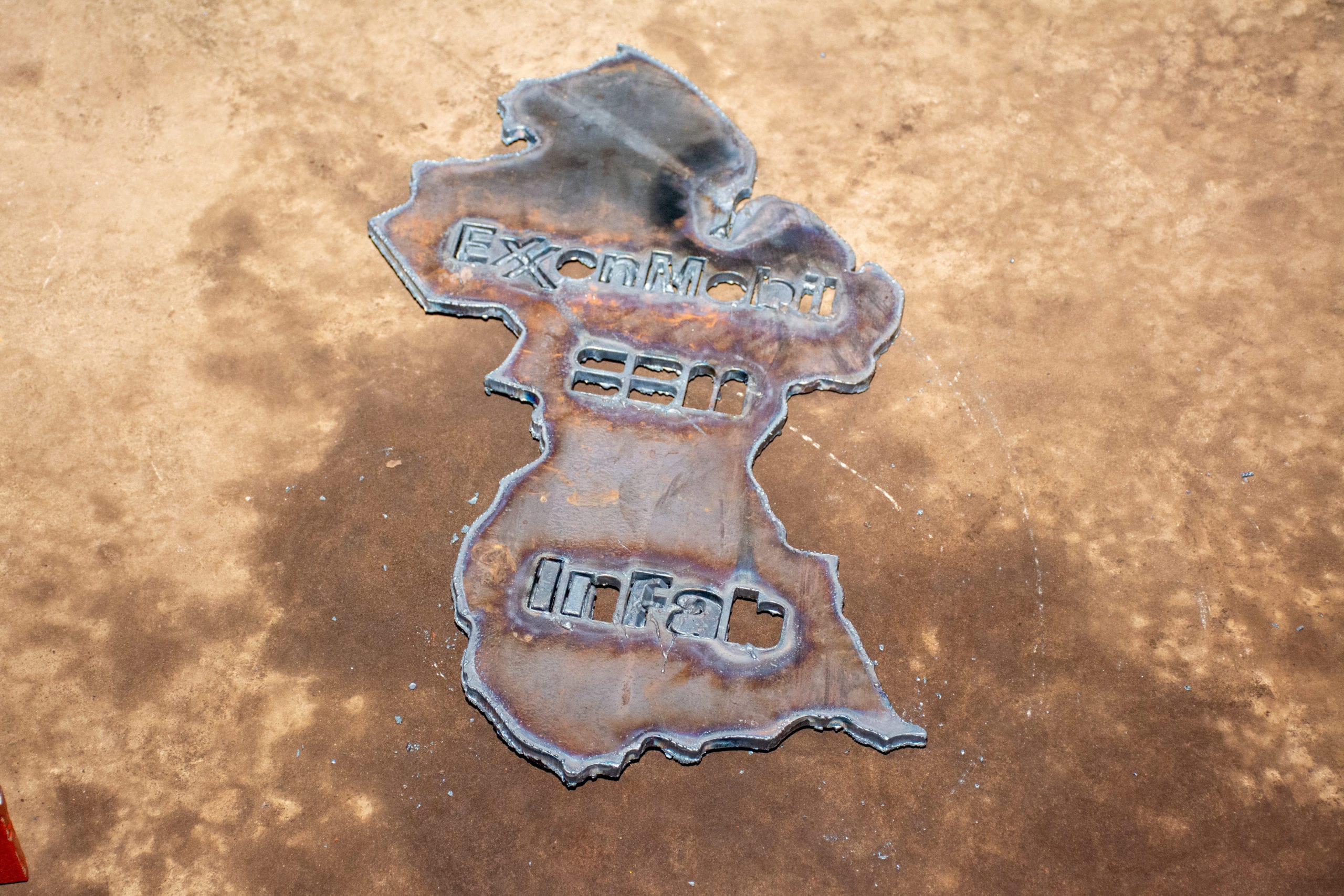 Managing Director of InFab, Jerry Max Goveia, in his address shared that the company has been in operation for over 18 years. "Today's milestone is an accumulation of all the hard work we have put in throughout those years and we are proud to have the opportunity to demonstrate that we are fully capable of providing services to the international entities such as SBM Offshore and ExxonMobil Guyana."
He said the recognition of their capabilities by an international company motivates InFab to position itself to better meet the new opportunities going forward. "We are confident that we can rise to the occasion and realise our full potential, set trends and be able to acquire and deliver more projects with companies as part of the local content drive. This collaboration is truly what local content is about," he declared.