Members of the Guyana Oil and Gas Association (GOGA) were given a tour of ExxonMobil's Centre for Local Business Development (CLBD) on Wednesday, as part of a series of familiarization visits the Centre has organized for Guyanese interest groups.
Giving brief remarks to the members of GOGA, ExxonMobil's Country Manager, Rod Henson, said that the Centre is important for his company since it provides opportunities for local companies to participate in Guyana's emerging oil and gas sector. Henson said, "ExxonMobil has invested in the Centre, which is really an investment in Guyanese entrepreneurs and businesses."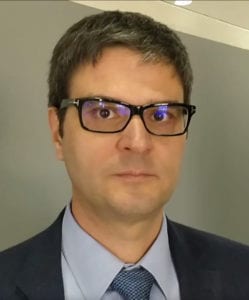 Patrick Henry, Project Director at CLBD and representative of DAI, said the Centre has received positive interest in the courses since it launched last July. Henry said that the Centre's strategy is to be as inclusive as possible since associations such as GOGA are key to the Centre's outreach and they serve as links to the business community. He said they are keen to work with associations in other regions as well.
The Centre has thus far registered over 200 Guyanese businesses via ExxonMobil's supplier registration portal. He also noted that BrainStreet, a local Guyanese company, is currently working to develop a portal for CLBD.
During the tour, the members saw the classrooms where the Centre has already begun conducting courses and other facilities. GOGA's CEO, Bobby Gossai said that the Association views the establishment of the CLBD as good for Guyana. He said, "We see it as an opportunity in building local content capacity. We see it as an opportunity for local businesses to understand the value chain and the supply chain and what the requirements are in the emerging oil and gas sector."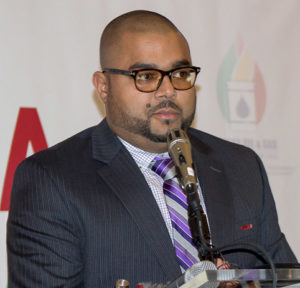 Gossai said that the Association will be encouraging its members to take advantage of the courses being offered at the Centre and to be registered on the supplier portal. He also noted that he would like to see the Association's membership build on the knowledge they receive to empower themselves to be able to bid for contracts where possible and also to improve their standards.