From Ranger in the North-West to Haimara in the South-East, the more than 8 billion barrels of oil equivalent resources found to date at the prolific Stabroek Block offshore Guyana will lead in the transformation of the South American country. And other blocks will follow.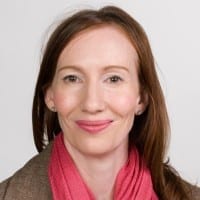 "As we worked to understand the geology of this basin, we've identified numerous plates," said Tina Riley, ExxonMobil's Exploration Manager – Guyana and Suriname, adding that these are essentially a family of fields or prospects with the same geological characteristics.
The company has said its unprecedented success rate for discoveries offshore Guyana can be attributed to proprietary seismic data and technology it has developed over the years.
"Much of our success to date has been in deepwater plastics and just recently, we have announced the Redtail-1 discovery which is another discovery from South East Stabroek in a play that we have had a lot of success in previously," Riley said, noting that other plays, such as isolated carbonate build-ups, can also be successful.
"And now we are drilling further afield with the Tanager-1 well that we have spudded and are drilling ahead with in Kaieteur [Block], and we've got other drilling planned in the near future that would be stepping farther out from the Stabroek area," she said.
The Tanager-1 well has a target total depth of 8,000 metres making it the deepest well ever drilled by the company offshore Guyana.
Riley said ExxonMobil's play-based approach and deep-prospect inventory provide the company with a variety of options in its exploration programme, and every well that is drilled helps to optimize future campaigns.
This approach has led to the multi-billion-barrel discoveries the company has made at Stabroek and the start of oil production in just under five years from discovery, which analysts have said is a significant accomplishment, given the timeline.
"And this exploration success has been exceptional and will lead to multiple FPSO projects in the near future, which is going to have a lasting impact on the social and economic development of Guyana," Riley pointed out.
Two developments – Liza 1 and 2 – are already approved and a third at Payara is expected to be given the greenlight shortly. ExxonMobil expects to be producing over 750,000 barrels of oil per day by 2026 and analyst say this will surpass the 1 million barrels per day mark by 2030, making Guyana one of the top producers in the Latin America/Caribbean region.
The Guyana government has said it intends to use revenues from oil production to transform the nation of just over 770,000 people. The newly elected President, Dr. Mohamed Irfaan Ali, plans to embark on a large-scale infrastructure programme and the new administration said it will also be using oil revenues to boost the non-traditional and other sectors of the economy.