Guyana passed Local Content legislation a little over a year ago to ensure that its citizens get the most out of the petroleum resource – a whopping 11 billion barrels discovered in the Stabroek Block and counting.
Now, NetBenefit Software – a Canada-based firm – is looking to expand to Guyana, bringing its local content tracking success with it.
NetBenefit touts itself as a firm that helps to track local content efficiently with an easy-to-use software platform that can be utilised by companies and governments, its Chief Executive Officer (CEO), Matt Adams explained.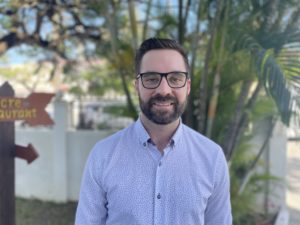 ".. say, you are an operator with an FPSO [floating production, storage, offloading vessel], you can have a prime contractor that then sub-contracts to twenty other companies and each of those companies also sub-contracts. That situation creates complex procurement and employment details. Our software provides for a sequential and consistent reporting process… so you get the data you need minus the data you do not need," Adams explained further.
NetBenefit has worked with some of the biggest oil & gas and mining companies based in Canada but is now ready to come to Guyana because of its "powerful" legislation. Guyana's Local Content Law was enacted back in December 2021, crafted in a unique way that allows for yearly improvements.
The first schedule carves out 40 different services for Guyanese participation via the supply of goods and the provision of services which include: food supply, rental of office space, accommodation, insurance, accounting, and legal services among others with accompanying targets that companies must adhere to. There are many other services that could be tracked in the future to help broaden the capacity of the local economy.
"What we are ultimately focused on is capacity building – not just collecting the data but making the data useful because what that ultimately means is that more people will have better lives from the wealth that comes from the resource extraction," the NetBenefit CEO added. "A lot of what we are trying to do is to look and make sure that an individual player or the client itself is adhering to the legislation and guidelines. However, the data can also be used to identify specific trends to be able to make decisions around education, or investment and future planning." 
NetBenefit has eyed Guyana's Global Technology as its local partner.