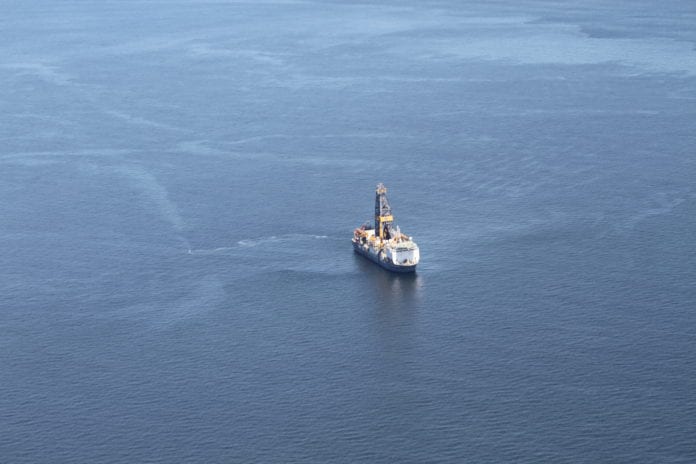 An analyst at private wealth management company, Bernstein, says offshore exploration and production activities, including campaigns in the Guyana-Suriname basin where US oil major ExxonMobil has made 16 discoveries since 2015, remain risky since many projects do not make it to the production stage.
S&P Global, in a report published on Monday, said while exploration and production companies are turning to offshore drillers and services providers to help them discover then recover massive amounts of crude oil in the basin, the burst of activity in the region might have already peaked, in yet another blow to the struggling sector.
Along with ExxonMobil's 16 discoveries at Guyana's Stabroek Block, Tullow Oil (operator) has made two at the Orinduik Block while Respol (operator) has made one at Kanuku. However, the Tullow discoveries turned out to be heavy oil while the Repsol oil strike was not in commercial quantities.
"The reality is that many projects never progress beyond the pre-commercial stage because they are not commercially viable," S&P Global quotes Bernstein analyst Nicholas Green as saying in a February 14 report.
"Exxon is the first driller to actually develop Guyana's offshore block. The oil major, along with partners Hess Corp. and China National Offshore Oil Corp., shipped first oil from the Liza Phase One project in January, and in May 2019, Exxon announced it had "funded the development" of the Liza Phase Two project," S&P Global said.
Despite the rush of recent activity off the coast of South America, the level of full-scale development offshore Guyana and Suriname fails to provide sufficient work to buoy the struggling international offshore drilling and services sector, according to Bernstein and Co.
The analysts said the worldwide offshore market will likely contract in 2020 as the number of offshore projects has "fallen dramatically" while production is relatively stable, Green said.
At the close of 2019, 140 offshore fields were under construction, covering 3.8 million barrels per day of future liquids — below the 4.3 million bbl/d average and the lowest amount since 2012.
In this era of high uncertainty, moving projects from discovery to production as soon as possible may be the best way to safeguard investments and secure returns.
Exxon's Liza Phase 1 development offshore Guyana moved from discovery to production in less than five years making it a record achievement for deepwater projects. The rapid development of the Liza field is already resulting in revenue generation for the co-venturers as well the Guyanese government with the start of production last December. All this has also been achieved close to US$1 billion under budget.
The US oil major has already sanctioned phase 2 of the Liza project with development drilling getting underway this month at Stabroek Block, targeting a 2022 production start-up. A third development at the Payara field is currently awaiting government approval. With over 8 billion barrels of oil equivalent discovered at Stabroek so far, production is on course to exceed 750,000 oil equivalent barrels per day by 2025.
IHS Markit has said in an environment where operators are largely focused on becoming cash flow-positive as soon as possible and financing future development activity from within the existing cash flows, these assets in Guyana represent an ideal package.