Making good on its promise to publicly release contracts signed with oil companies operating off the country's coast, the Government of Guyana has to date published 3 such agreements – a move being commended by explorers.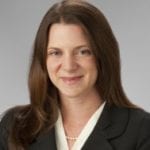 Sustained calls from the public for the release of the ExxonMobil Production Sharing Agreement (PSA) saw the Guyana government moving to do so in December of 2017. ExxonMobil Guyana's Senior Director, Public and Government Affairs, Kimberly Brasington told OilNOW at the time that placing the agreement in the public domain is a step in the right direction and provides a basis for healthy conversation about what it contains.
"For the contract to be in the public domain is a fantastic step in the right direction and so, everybody can take a look at it and what the terms look like and how we are going to abide by those terms," she said.
Minister of Natural Resources, Raphael Trotman, has indicated that the release of the ExxonMobil PSA was the first step in making public all contracts in the natural resources sector. Since then, two more contracts have been released – CGX Energy Inc. and Ratio Energy Limited.
Country Exploration Manager for Repsol Exploracion Guyana S.A, Ryan Ramjit, recently told OilNOW via email that the Spanish oil company fully supports the public disclosure of PSAs. "We support this plan. We think this is a good thing and aligns with our commitment to transparency and sustainability," he said.
Transparency remains a key area of focus in the petroleum industry and continues to engage the attention of the Guyanese public as the country moves closer to first oil in 2020. Authorities have been moving to put systems in place that would ensure the expected windfall from oil production is well accounted for and spent.
The Extractive Industries Transparency Initiative (EITI) Board approved Guyana's EITI candidature application in October 2017 making the South American country the 53rd candidate of the global transparency body. EITI is a global standard to promote the open and accountable management of oil, gas and mineral resources.