Since the discovery of oil, Guyana has undergone sector-wide changes including the digital transformation of the small South American country.
That change requires innovative technology solutions whether it be onshore or offshore and to meet these needs, local telecommunications companies are at pivotal crossroads and have been revolutionising their services by introducing faster networks as well as online cloud storage for security.
One of Guyana's main providers, GTT is an example.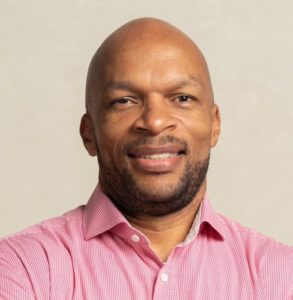 Chief Operations Officer (COO) of GTT Business Solutions, Orson Ferguson, said that undoubtedly the O&G sector plays a key role in Guyana's digital transformation by demanding the latest cutting-edge technology solutions to support the efficiency of the entire value chain.
So much so, that in 2019, the telecommunication giant launched its 'oil and gas unit' to increase the tremendous data needed for the "Digital oilfield". The concept is used for technology-centric solutions that allow companies to leverage limited resources to improve remote connectivity in the oil and gas field.
GTT is currently supplying internet connectivity to ExxonMobil for the Liza Unity floating production, storage and offloading (FPSO) Vessel and to the company's onshore facilities via fibre connectivity.
"Telecommunications is an absolute must-have for the functioning of that sector. It's actually impossible to imagine that sector being as productive as it is, without reliable connectivity… I think that's what GTT has been able to deliver to that sector," the COO said.
He added that due to the "high demand" from the sector, the company was able to grow its capabilities to tap into that market which demanded a higher level of service.
One of the new capabilities includes the provision of security solutions for companies' "high-risk operations" which require the transmission of an insuperable volume of data and reports on logistics, supply and production among other things.
According to Ferguson, these security solutions protect the data network, especially from cyberattacks. GTT has been working with its sister company, Fireminds, which has a wide regional reach to provide network security products to help companies in the sector to protect their data.
The 12th edition of the United Nations (UN) E-Government Survey, published by the UN Department of Economic and Social Affairs (DESA) found that Guyana trended upwards in the E-Government Development Index (EGDI.)
Out of 193 countries in the United Nations, Guyana ranked 123 in the EGDI and was among eight countries which for the first time moved from middle to high EGDI levels between 2020 and 2022.
However, the survey found that underdeveloped or unevenly developed infrastructure hinders E-government development in Guyana. But telecommunication companies like GTT and others are taking steps to see this improved.
Owing to the demand, Guyana is set to have its first 5G VoLTE Mobile Cellular Network which will be rolled out by locally owned telecommunication provider E-Networks with an investment of US$35 million. The new network was built by US-headquartered company, Mavenir.
This ambitious network vision will offer a Cloud-Native IMS and Business Support Systems (BSS) platform and will deliver the latest innovation in mobile telecommunications, VoLTE which will allow users to make high-definition, secure voice calls.
E-Networks has built an expansive fibre backbone across the country, including 4G networks and other fibre optic services which is focused on more efficient business operations.
GTT recently announced that its fibre optic cable services are currently accessible to 100,000 homes in Guyana, a little over 50%. The company intends to expand this service to 75% of homes across the country by 2024.
Since the launch of GTT Fibre in September 2021, the company has made it available to over 25,000 new homes in 36 communities.
The company is investing an additional GY$10 billion on top of the GY$22 billion already invested in fibre in Guyana thus far.
This "superior high-speed" internet experience and growing economies are linked to the reliability of connectivity, both at home and in the office, especially to cater for those who are involved in the O&G sector to connect to the global supply chain which is centred around North America.
'ConneX' is GTT's first shared-bandwidth and voice solution delivered end-to-end on fibre-optic cable.
The GTT COO disclosed that the company managed to design a solution that suits business needs, incorporating premium support and after-care services to help O&G companies get the most out of their plan.
"…Small businesses within the oil and gas sector can combine high-speed internet, voice and mobile service all on one bill.
"Mobile Services also include free roaming within the US and Canada because we know that oil and gas employees travel to North America quite a bit…because their operations, in most cases, are based out of the US," Ferguson explained.
By using this "simple solution", Ferguson said that O&G companies will be able to have unlimited data, minutes and SMS along with free roaming to the US and Canada.
The COO pointed out that the fast-growing sector has helped to build capabilities that GTT didn't have before, especially to improve its services.
"Companies demand excellence from us, and we were able to deliver that excellence. I say that we are the premier provider for the oil and gas sector by far. We have the biggest network when you consider mobile fibre and cloud-based solutions," he said.
There is no denying that the oil and gas industry is a frontrunner in the diversification of Guyana's digital transformation by making communication simple, easy, cost-efficient, and most importantly, highly reliable and fast.