SBM Offshore's order book hiked to a record-breaking US$31.1 billion when it secured the contract to construct the massive 'One Guyana' floater for ExxonMobil's Yellowtail development.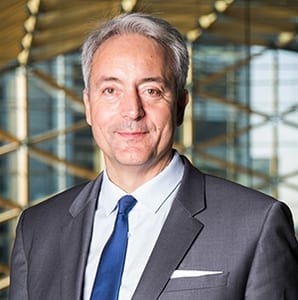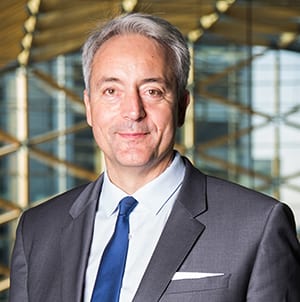 This much was told to shareholders by SBM Offshore's Chief Executive Officer (CEO) Bruno Chabas during the company's half-year earnings call.
Chabas said that SBM Offshore expects to deliver around US$9 billion in net cash flow from its Lease and Operate backlog during the period which gives visibility on cash flow for the next 28 years.
SBM Offshore's market outlook for new floating, production, storage, and offloading (FPSO) vessels remains "positive" as the world requires energy that is not only sustainable but affordable and reliable.
'One Guyana' will deliver biggest daily production for new oil nation | OilNOW
The 'One Guyana' is based on SBM Offshore's Fast4Ward® program that incorporates the company's new build, multi-purpose floater hull combined with several standardized topside modules.
The vessel is being designed to produce 250,000 barrels of oil per day, with an associated gas treatment capacity of 450 million cubic feet per day and water injection capacity of 300,000 barrels per day. The floater will be spread moored in water depth of about 1,800 meters and will be able to store around two million barrels of crude oil.
Already, the hull for the floater has been completed and is sitting in Indonesian waters, waiting to travel to the Keppel shipyard in Singapore for assembly.
The project's turnkey phase is being executed in conjunction with United States engineering and construction company, McDermott, under a special purpose company. In it, SBM Offshore holds 70% and McDermott 30% equity ownership. But the FPSO will be fully owned by SBM offshore.
And with the introduction and ramp-up of Yellowtail, production offshore Guyana would peak at 830,000 bpd, barring further optimization work by ExxonMobil.
Meanwhile, on the SBM Offshore's earnings, the company expects full-year core earnings (EBITDA) to land at above US$950 million and revenue to come in at about US$3.2 billion.
"Our teams continue to deliver solid results, despite the challenging environment. On our overall project portfolio, strategic mitigating measures against inflation have been proving effective on controlling cost and protecting schedule. The overall profitability of the project portfolio remains robust," the SBM Offshore CEO said.