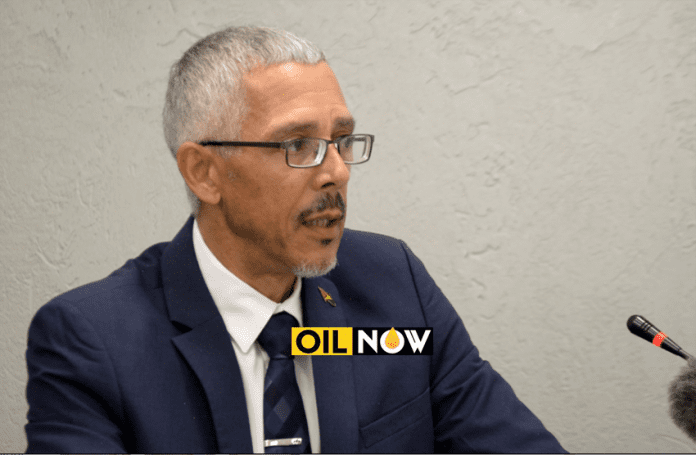 The Guyana Government has collected just over US$300M in royalties and taxes from all the gold produced in the country over the last eight years which means in the first year of oil production, the country will earn about the same that it has earned from the last eight years of gold production.
"That can't be chicken feed," declared the South American Country's Business Minister, Dominic Gaskin, speaking at the opening of a Private Sector Commission-led seminar on oil & gas held on Tuesday in Georgetown, Guyana.
According to Mr. Gaskin, "by 2022 when the second phase of (ExxonMobil's Liza) development starts to produce oil, Government revenues will increase to approximately US$800M per year."
He was adamant that, "for anyone to assert that our government is selling out and giving away our oil is just plain nonsense."
Speaking to business leaders and participants, the Minister said, "based on the production of 100,000 barrels per day and at today's oil price of about US$60 per barrel, this amounts to in excess of US$300M in government revenues in the first year; that's not chicken feed."
Additionally, Government will receive withholding taxes from payments made to overseas-based sub-contractors, which he said has in fact already started.
The past eight years, he said, saw Guyana earning the highest returns both in terms of the amount of gold produced and the value of gold produced and exported and also the value of royalties and taxes collected by government.
Gold is Guyana's biggest export earner and according to the country's Business Minister, "I've not heard anyone complain about Government's share of gold revenues, and our gold is valuable, non-renewable natural resource, just like our oil."
Mr. Gaskin posited that the Guyana Government in its negotiations with ExxonMobil could have always secured more "but the fact remains that you can't just start off with no industry and no proven reserves and want to play hard ball with investors who have years of experience in the field and who can easily take their business elsewhere without any major consequences."
He was adamant, "there is nothing ridiculous or lop-sided about this contract."
Mr. Gaskin told the gathering, "If you buy into the propaganda and become distracted by the negativity you are not likely to prepare yourself for the transformation that oil production can bring to our country…I believe this is a decent deal."
The well-attended seminar was held at Duke Lodge and saw presentations from a number of officials representing the industry, multilateral partners and government.