More than 2,400 Guyanese businesses are now registered on the Centre for Local Business Development's (CLBD) Supplier Registration Portal where they are able to access procurement opportunities in the oil and gas sector.
Since the start of operations in July 2017, the Centre has rapidly expanded its reach among local suppliers in the new South American oil producing country. It has been providing a number of training courses, business to business meetings, coaching as well as workshops all geared towards helping Guyanese businesses build capacity and improve their competitiveness.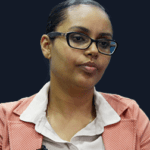 "At present, more than 2,400 local suppliers are registered on the Centre's Supplier Portal with 74 procurement opportunities sent out via the portal thus far in 2020," Dr. Natasha Gaskin-Peters, CLDB's Deputy Director, recently told OilNOW.
She said more than 3,500 individuals have taken part in the Centre's courses and seminars from more than 1,000 local businesses. "Further, 21 companies are part of the ISO 9001 program with 9 companies having completed the programme and 4 being certified."
Additionally, 198 companies are part of the Centre's HSSE mentorship programme which entails building HSSE systems for their companies from documentation through to implementation. "As a result of the effort on behalf of the local businesses to invest in their businesses and people, more than 600 local vendors have gained work in the Oil and Gas sector," she pointed out.
The introduction of online training courses and the launch of a new App have also helped to enhance access for local suppliers.
"…The App allows local businesses to have access to the latest tenders and other information relating to Guyana's Oil and Gas sector, at their fingertips," Dr. Gaskin-Peters stated.
The App can be downloaded via the Google Play store and by I-Phone users.