In the short time span of around 12 months, a record number of Guyanese companies have registered on the ExxonMobil's Centre for Local Business Development's (CLBD) Supplier Registration Portal while more than 1700 persons have benefited from training and capacity building.
CLBD hosted a reception on Wednesday in celebration of its first year anniversary in the South American country and used the occasion to launch the Lat6Linkages initiative to further foster Guyanese business linkages in the oil and gas industry.
The centre's Senior Business Specialist, Natasha Gaskin-Peters, updated the more than 70 persons in attendance, including Guyana's Minister of Business, Dominic Gaskin, and ExxonMobil Country Manager, Rod Henson, on the facility's accomplishments.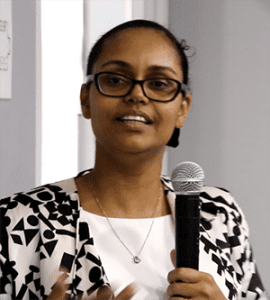 "Thus far we've had 1,643 businesses registered onto that portal and it is being increased daily. Out of that 1,643 we have about 859 that are Guyanese companies. This is really a hallmark for us because initially when this project started the expectation was that there would be 500 Guyanese companies by the end of year 3 and we are looking to double that amount in just over a year and a half," Ms. Gaskin Peters said.
The portal – developed by Guyanese Tech-company BrainStreet – is heavily utilized with an average of 100 persons using the platform daily. "It's especially important in that when we send out tenders from the prime contractors, when we send out text messages, notices about what is taking place at the centre, persons immediately go and visit the portal to see what is taking place," she pointed out.
The Supplier Registration Portal is a vital link in the local content chain since all companies hopeful of doing business with contractors must be registered on the platform, a process which is free and which can be done from home, the office or by visiting CLBD's office located on the top floor of the IPED building on South Road, Georgetown.
In addition to in-house training sessions, CLBD has taken its services on the road to communities across the country in Linden and Berbice with more locations planned in the coming months. The knowledge being imparted at these sessions, which include training on the procurement process in the oil and gas industry and an oil and gas literacy course, is serving to build the capacity of Guyanese and help them to become more aware of how to benefit from opportunities in this new sector.
Government agencies have also been benefiting from training and capacity building with sessions such as a Master Class focusing on local content that was held last December. "Every Friday here at the centre we offer training to government officials," the Senior Business Specialist said.
The initial focus of the centre has been to develop local vendors that will serve the key sectors in the oil and gas industry. These include areas such as safety equipment, marine operation, civil construction, warehousing, spare parts management and catering services. The idea is to have the centre evolve over time to serve other sectors of the economy, such ICT, mining, forestry and agriculture.