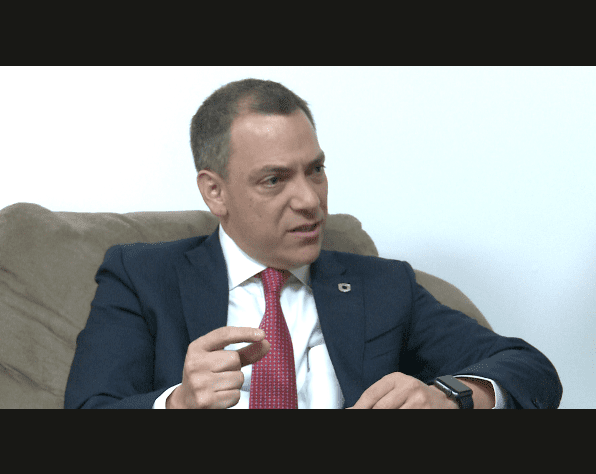 Mexico has installed perhaps the most comprehensive and complex energy rule changes in any nation, at any time, lifting strict state control over the oil and gas and electricity sectors, hoping for much more foreign investment.
And, it is for this reason that Executive Director of the Mexican Agency for Safety, Energy and the Environment (ASEA), Carlos de Regules Ruiz-Funes believes that Guyana can learn greatly from the experiences of that country.
During an exclusive interview on Monday at the Mexican Embassy on Brickdam, Georgetown, Ruiz-Funes said, "What we have tried to put together is a model where control is driven by risk so if you understand the risks of the different operations going on then you can exercise Government control where appropriate and in an appropriate manner. You also don't want to have such strict or burdening procedures or regulations that will drive away investment."
He encouraged the Government of Guyana to put in place a robust regulatory framework that would enable responsible oil and gas development.
The oil and gas professional noted that an important element in the sector when putting in place long-term investment plans is, "regulatory certainty."
He said, "You want to have a regulatory framework in place that allows you to do long-term planning and incorporate those standards into your long-term planning. The worst thing that can happen to the oil and gas business is an oscillatory regulation, you want a stable regulation."
Ruiz-Funes further added, "One thing that we have been able to discuss and understand with the global industry is that they don't want soft regulation. They are used to strong regulations; they are used to best practices so you don't want to artificially lower the standards in order to attract investment."
Before taking up a leadership role at the Mexican Agency for Safety, Energy and the Environment (ASEA), Carlos de Regules Ruiz-Funes served as a Vice President for strategic planning for Pemex, which is Mexico's State-owned Petroleum Company.