Spanish oil company Repsol plans to drill another well offshore Guyana in 2022. Speaking at the Offshore Technology Conference this week, Tomas Zapata, Head of Exploration for the Americas, said the company is optimistic about hitting pay after the first well drilled on its Kanuku license – Carapa-1 -failed to encounter commercial hydrocarbons.
The company's first well offshore Guyana was Jaguar-1, drilled in the 2010-2011 period on the Georgetown block. Although there was minor accumulation of hydrocarbons, the prospect failed to reach target depth after encountering high pressure conditions.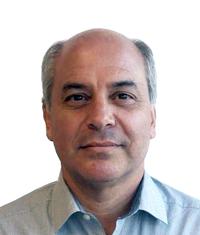 "So…we decided to go for the second try, and we drilled the Carapa well in 2020. Again, we found a minor accumulation of oil. It was a minor discovery, non-commercial, but at least we found some good quality hydrocarbons," Zapata told attendees at a session focusing on the Guyana-Suriname Basin.
Carapa is 'important technical discovery' – Tullow Oil
OilNOW reported in June that the Spanish oil company had begun conducting geotechnical and geophysical surveying activities in the Kanuku Block utilizing the vessel R/V Horizon Geobay. Zapata said these efforts continued following the Carapa results and ahead of the next drill target.
"Next year, we are going to drill a well in the area and we are preparing for that," he said, pointing out that several factors contribute to a long lead time before spudding a well, when compared to neighbouring blocks such as Stabroek.
"Well, as I said before, geologically, it is not the same. We have some differences. Secondly, is because of operational issues, not just related to geology, but the fact that we cannot drill in shallow water with vessels. We have to use jack-ups," he explained.
The Repsol Head of Exploration for the Americas said Jack-ups impose restrictions because once a decision is made where to drill, a size survey has to be conducted and a vessel has to be deployed to acquire seismic data and check the shallow hazards.
"Once we do that, and after that, we have to dedicate more time to send another vessel to collect samples and do the geotechnical survey," he said. "All of those things take up to one year or more because we have to deal with weather conditions as well."
Repsol is the operator of the Kanuku Block with a 37.5 stake. The other partners are Tullow (37.5%) and Total (25%).