By Dr. Carolyn Walcott & Dr. Terrence Blackman
Many people in Guyana, a small country, culturally a part of the Caribbean, located in the northeastern corner of South America, must be made aware that the country has a stock exchange. The Guyana Stock Exchange (GSE), the primary stock exchange in Guyana, established in 2003, is the only stock exchange for trading securities in Guyana, providing access to local and foreign investors. The Exchange operates in the capital city of Georgetown, and its primary market consists of equities from listed companies on the exchange. As of February 23, 19 securities are listed on the GSE with a market capitalization of just over 958,909,261,720 GYD, 4.6 Billion United States Dollars. However, the market is only open weekly and typically sees around 15 transactions, resulting in a few thousand shares being traded with a total value of roughly $47,000.
In Episode VIII of the GBJ–CPC Webinar Series, Transforming Guyana, CPC Fellow Scott McDonald underlined the fact that Guyanese Policymakers should pay more attention to utilizing the GSE as an instrument to obtain capital for Guyanese firms, encourage the privatization of any still existing the state-owned entities, and to draw in foreign investments, particularly from Guyana's extensive diaspora. Noting that even though oil is the focus of Guyana's political economy at this moment, he argued that the GSE could assist in transitioning to a post-oil period in which non-oil industries would become very active.
That the GSE should play a vital role in Guyana's economic growth and development is a message that deserves to be reiterated and amplified. The country is an attractive potential market with the recent discovery of oil. In addition, the Government's Local Content policy requiring 40 service lines and products related to the oil and gas industry to be Guyanese-owned and operated provides a unique opportunity for further development.
Amplifying GSE would encourage the mobilization of domestic savings by providing individuals and institutions with a platform to invest their funds. Furthermore, by channeling these savings into productive investments, the stock market would contribute to the overall growth of the Guyanese economy. A strengthened GSE would enable local businesses to raise capital, locally, by issuing shares and bonds to investors. This infusion of money would allow companies to expand, innovate, and create jobs, particularly in Local Content defined areas, leading to economic development and poverty reduction within the country. Importantly, this approach minimizes the Government's engagement in the financing of local companies and mitigates against the evident corruption risks of that activity.
An enlarged and well-functioning GSE would also facilitate the efficient allocation of resources by directing funds to the economy's most promising and productive sectors. This capital allocation would help ensure that monies are used most effectively, promoting economic growth and development. GSE would also provide investors with a platform to diversify their Guyanese investment portfolios. By offering more financial instruments and investment options, investors could reduce risk exposure and achieve better investment returns. In addition, this diversification would encourage more people to invest, driving capital formation and growth within the country.
A refined GSE would also promote better corporate governance and transparency by requiring listed companies to adhere to stringent disclosure and reporting requirements. Improved corporate governance and transparency would help maintain investor confidence, attract more investments, and reduce the risk of financial fraud and mismanagement.
Finally, a larger, more active and intentional GSE could attract foreign investment as global investors seek new investment opportunities and higher returns. This potential influx of foreign capital would boost the local economy by providing businesses with additional resources for growth, ultimately leading to job creation and increased economic development. Given Guyana's emerging oil and gas sector, this investment opportunity is particularly relevant to the Guyanese Diaspora, and it can be expected to attract significant foreign investments.
Change is on the horizon for this formerly agriculture and mining-dependent Caribbean country with a population of fewer than 800,000, and its local stock market can help Guyana smoothly ride this wave of change.
About the Author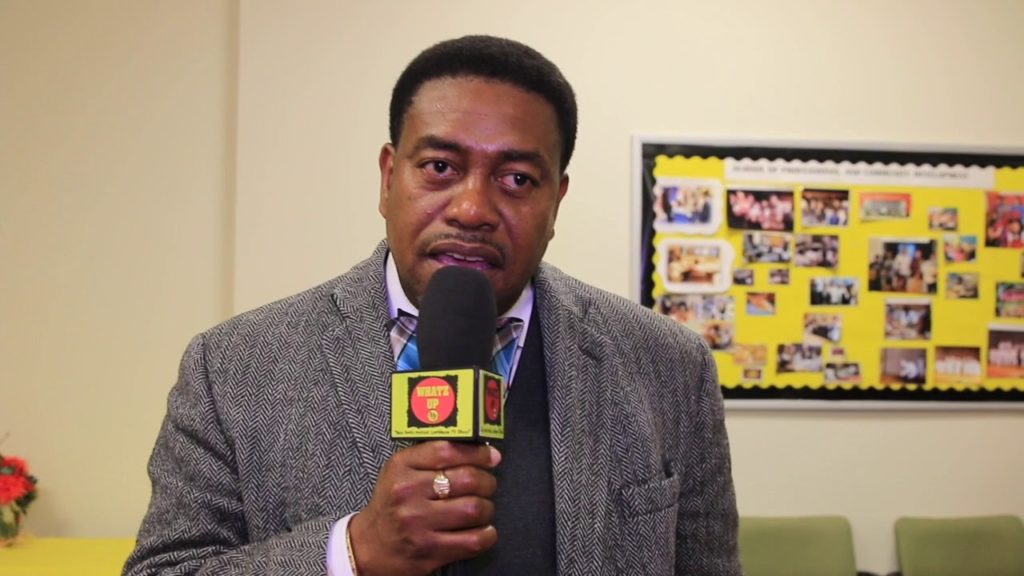 Dr. Terrence Richard Blackman is a member of the Guyanese diaspora. He is an associate professor of mathematics and a founding member of the Undergraduate Program in Mathematics at Medgar Evers College. In addition, he is a former Dr. Martin Luther King Jr. Visiting Professor at MIT and a member of The School of Mathematics at The Institute for Advanced Study. He previously served as Chair of the Mathematics Department and Dean of the School of Science, Health, and Technology at Medgar Evers College, where he has worked for more than twenty-five years. He graduated from Queen's College, Guyana,Brooklyn College, CUNY, and the City University of New York Graduate School.