Liza SURF contractor Saipem has collaborated with the University of Guyana and the Government Technical Institute to facilitate an internship programme for four Guyanese students in the United States of America. They will conduct their internship from September to December this year and will then be deployed on the Liza project execution in Guyana.
The programme will include hands-on training on the management of fabrication activities with focus on Quality, HSE, design, constructability and welding/NDT/Painting. Knowledge will be imparted for the role of supporting Saipem America's HSE Department to ensure that all design and construction activities carried out by the company are conducted in strict accordance with the client HSE requirements, Saipem HSE standards and applicable local legislation.  The programme also includes training for Human Resources – Logistic Coordinator to assist with logistics, travel management, developing and implementing Saipem America's policies, procedures and programs associated with human resources on the Liza Project in Guyana. Additionally, training for Materials Coordinator will be undertaken. This person will be responsible for supporting Saipem's Quality Department by collecting QC inspection records, entering results into the PTS software, execute visual and dimensional inspections at storage areas, yards and any project materials received.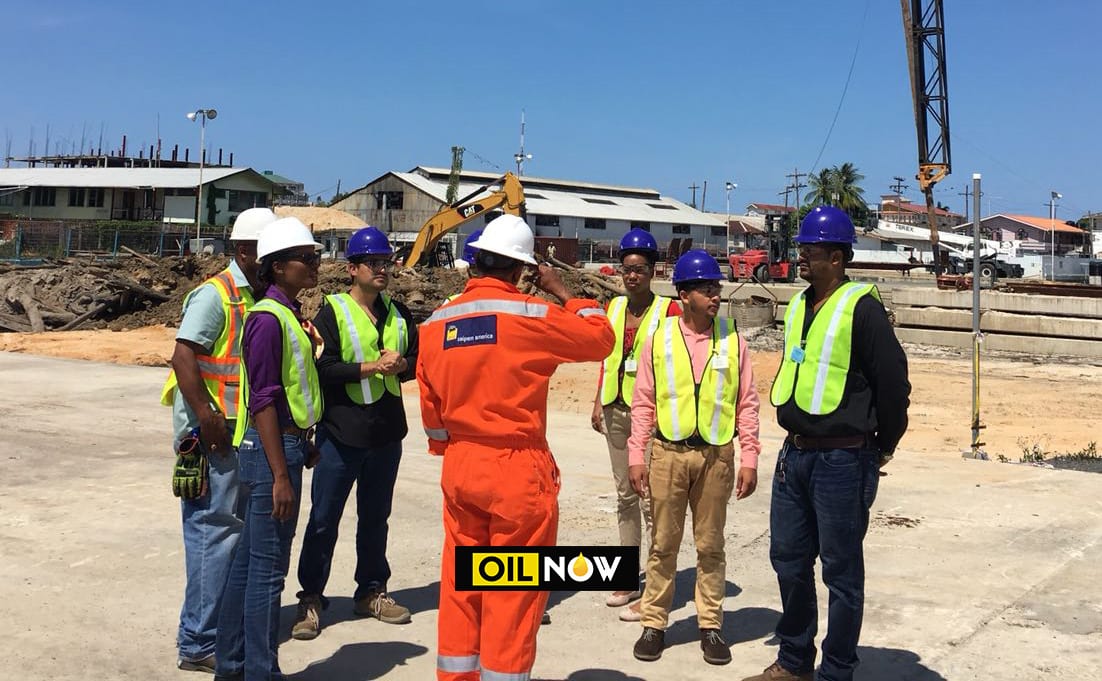 "We congratulate our interns, their families and instructors at the University of Guyana and Government Technical Institute. Their commitment to hard work and professional development will be an extraordinary asset to Saipem and to Guyana," the company said.
OilNOW understands that the interns were recruited by a newly established 100 percent Guyanese-owned manpower services provider.
Saipem is one of the world leaders in drilling services, as well as in the engineering, procurement, construction and installation of pipelines and complex projects, onshore and offshore, in the oil and gas market.  The company has been awarded EPCI contracts for the SURF package of the ExxonMobil, Hess and CNOOC Nexen Liza Phase 1 and 2 development projects offshore Guyana.