Notwithstanding a major slowdown in 2020 because of the pandemic's global demand destruction, drilling and completion activities in South America are expected to bounce back significantly this year.
The driving forces will be increased activities in Guyana and neighbouring Brazil, according to Rystad Energy.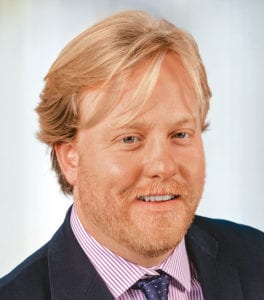 "The rebound is more pronounced for offshore wells, primarily driven by an uptick in activity in Brazil and Guyana. With the overall recovery in drilling, South America is also winning back global market share of new wells drilled, with offshore proving the standout sector," Rystad Energy's Senior Vice President and Head of Latin America, Schreiner Parker, pointed out.
In his analysis, Parker noted that new wells drilled in South America back in 2014 accounted for 8% of new wells globally offshore and merely 4% for onshore wells. Activity has been on a downward slope since oil prices slumped in late 2014 and the year after.
Onshore drilling activity also had a steep drop in 2016 before stabilising. Offshore drilling activity, however, had a smoother decline, Parker noted in his analysis.
More than 600,000 wells to be drilled globally between 2021 and 2030 – Rystad Energy | OilNOW
There was a 50% drop in the new wells drilled in the region in 2020, compared to 2019 due to the onset of the COVID-19 pandemic.
"Drilling activity in South America in 2020 represented only 2% of global onshore activity and 3% of offshore," he said.
But now, drilling activities are back on track; new wells have increased as the demand returned, and the oil price hiked.
The Rystad Energy analyst noted that another downward trend is expected towards the end of the decade, "partially due to Brazil having very low discovered onshore volumes in the last six years, making it difficult to support long-term growth."
The region's offshore drilling activity is set to remain at around 6% globally while onshore will remain at around 3%. While the offshore well count is lower, the analyst noted that offshore production accounts for "nearly half" of South America's current output. By 2024, it is expected to exceed onshore production, with Brazil and Guyana taking the lead.
Offshore Guyana, ExxonMobil is leading exploration. In the Stabroek Block, a 25-well exploration campaign is ongoing; seven discoveries have already been made for 2022 alone. Yarrow is Exxon's next target in the Stabroek Block. After that, the oil major has another 35-well exploration campaign planned for the block, expected to start in 2023.  Outside of Stabroek, Exxon plans 24 wells for the Canje and Kaieteur Blocks.