The Office of the Prime Minister's Industry and Innovation Unit's Innovation Challenge 2023 reached its exciting conclusion on Sunday at the Arthur Chung Conference Centre. The event, sponsored exclusively by SBM Offshore Guyana, showcased the innovative talents of local tech enthusiasts who competed for cash prizes and the chance to secure a paid internship at the company.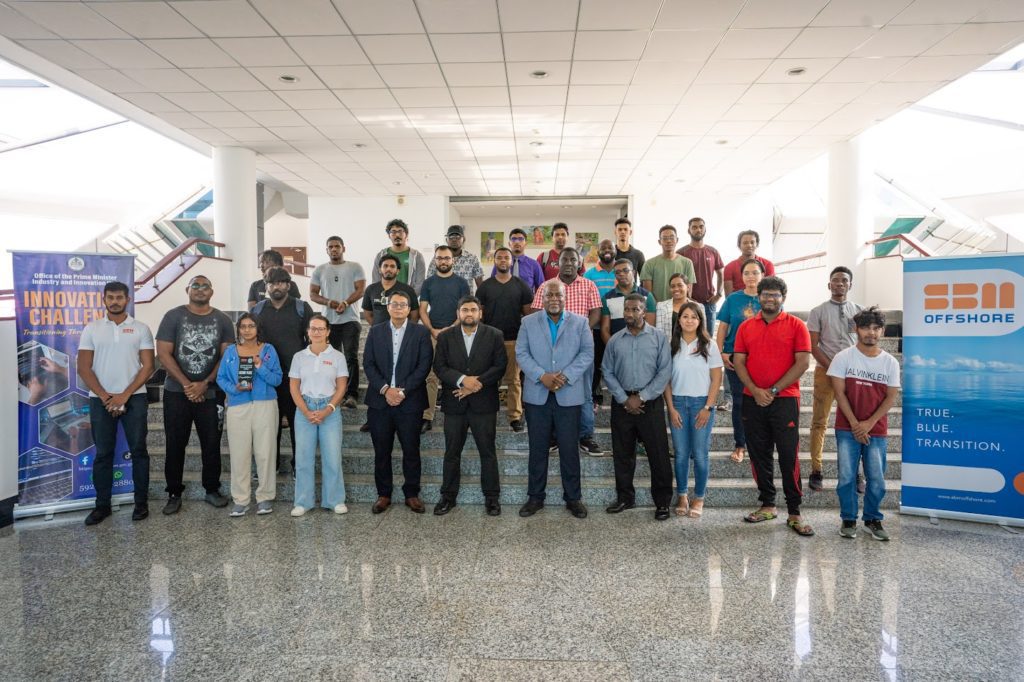 After rigorous evaluation, Team Infinity Tech Inc. emerged victorious in the hackathon, claiming the first-place title. Team CasTech and Team Logiq secured the second and third-place positions, respectively. The winners will receive GY$1 million, GY$300,000, and GY$200,000 in cash prizes for their outstanding achievements.
The judging criteria encompassed various elements, including design and implementation, innovation and originality, teamwork and collaboration. The participating teams were tasked with developing software to address scheduling issues, and Team Infinity Tech Inc.'s solution impressed the judges with its unique approach.
Rayon Hunte and Lloyd Browman, members of Team Infinity Tech Inc., talked about the hard work and determination that led to their victory. Hunte explained that their app aimed to bridge the gap between companies' internal calendars and external stakeholders who lacked visibility into those calendars. The app's goal is to enhance collaboration and streamline scheduling processes, benefiting various sectors beyond just ICT and government-related entities.
Exxon has eyes set on buying Liza Destiny & Unity FPSOs from SBM Offshore | OilNOW
Maryam Bacchus, a member of the second-place team, Team CasTech, shared that she had mixed emotions throughout the competition, with challenges and excitement as their project progressed. CasTech developed an automated scheduling software called Emailbot, which simplifies appointment scheduling and facilitates the search for available time slots.
SBM Offshore Guyana General Manager, Martin Cheong said the event, informally known as a hackathon, provided a space for individuals to showcase their skill, creativity and problem-solving abilities.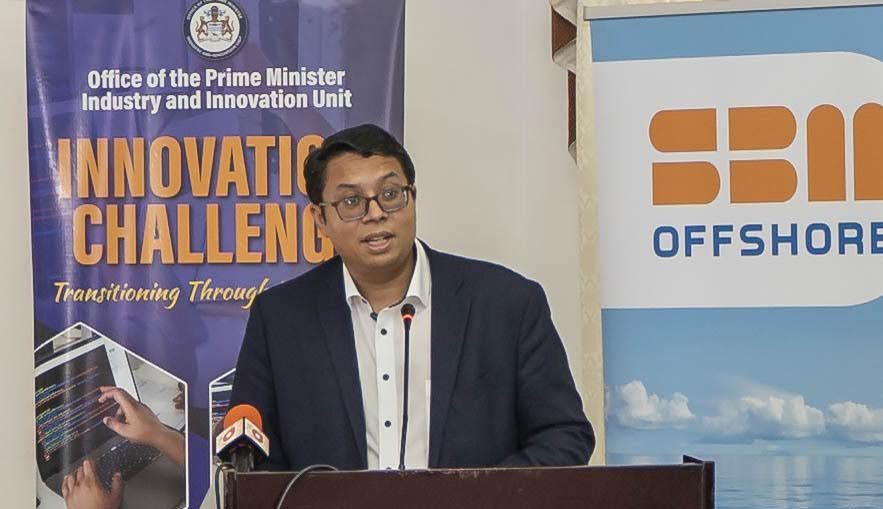 "We believe that investing in the skills and potential of young Guyanese individuals is crucial for their personal growth and the country's development. Through the Innovation Challenge and the internship program, we are creating pathways for participants to enhance their expertise, broaden their horizons, and contribute to the sustainable development of Guyana's oil and gas sector," Cheong said.
During his feature address, Prime Minister Brigadier, Mark Phillips stressed the significance of youth involvement in information and communication technologies (ICTs) for driving Guyana's advancement and technological transformation.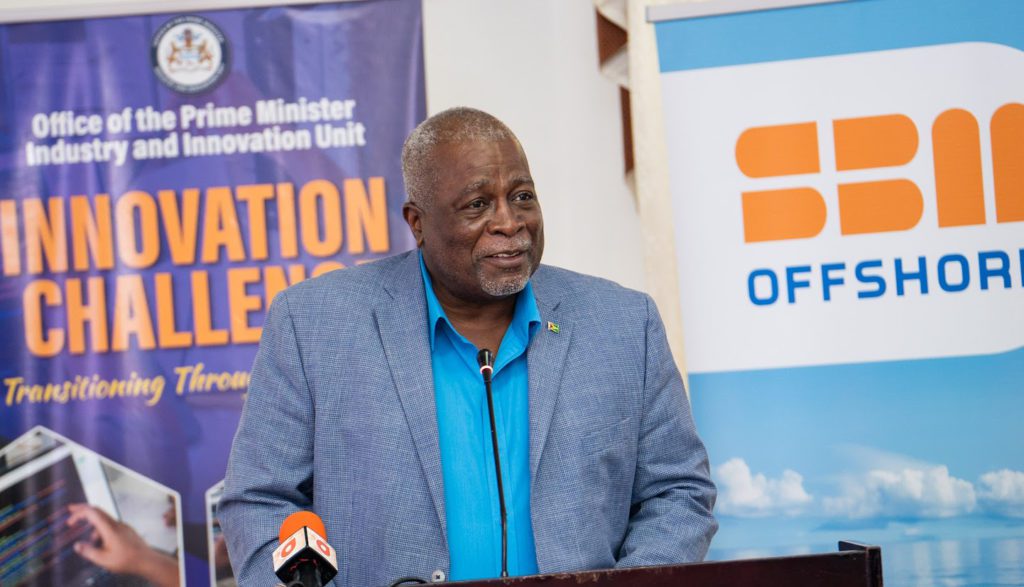 The Prime Minister commended the contributions of SBM Offshore Guyana for sponsoring the event and providing employment opportunities for three participants.
This year's Innovation Challenge 2023 was a collaborative effort between the Industry and Innovation Unit and SBM Offshore Guyana. The event not only showcased the ICT prowess of local tech enthusiasts but also aimed to foster the creation of innovative ICT solutions to propel Guyana's development.