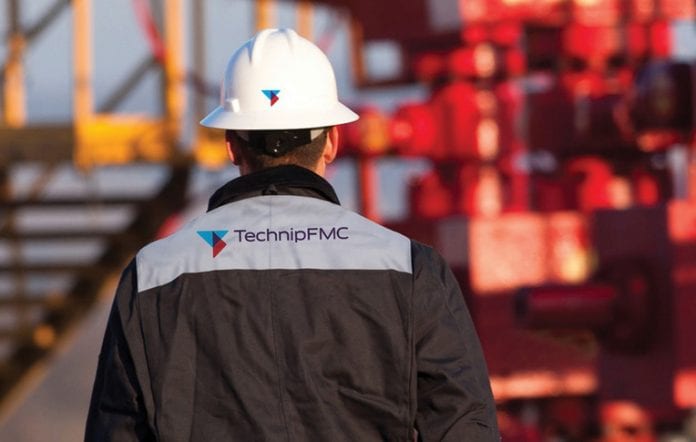 TechnipFMC (NYSE:FTI) (Paris:FTI) (ISIN:GB00BDSFG982) and DOF Subsea (DOF) announce that the Skandi Olinda, a Brazilian-flagged flexible lay and construction vessel owned by the joint venture formed between TechnipFMC (50%) and DOF (50%), has commenced its 8-year charter contract with Petróleo Brasileiro S.A. (Petrobras).
Skandi Olinda has state-of-the-art pipelay and marine technology. She has a 340-ton Vertical Lay System tower capacity, a 2,500-ton underdeck carousel, and two work-class ROVs, allowing her to lay flexible pipes in water depths up to 2,500 meters. She was built by Vard Promar Brazilian yard, where her sister ship, Skandi Recife, was also constructed.
Under the TechnipFMC/DOF joint venture agreement, TechnipFMC will manage flexible pipelay, and DOF will be responsible for marine operations.
Arnaud Piéton, President Subsea at TechnipFMC, commented: "We are delighted that the Skandi Olinda is joining our fleet of specialized vessels. This new charter contract with Petrobras reinforces our commitment to the development of the Brazilian market and our extensive ultra-deepwater pipelaying experience. We are looking forward to seeing the vessel delivering projects in the field."
DOF Subsea CEO, Mons S. Aase, said: "The extensive newbuild program of 4 PLSVs*** together with TechnipFMC has combined the subsea and vessel expertise across our organizations. Taking final delivery of Skandi Olinda and commencing the contract with Petrobras marks the successful conclusion of the newbuild program of the joint venture, which now has 6 vessels."
TechnipFMC has been awarded a contract by ExxonMobil affiliate Esso Exploration and Production Guyana Limited for the engineering, manufacture and delivery of the subsea equipment for the Liza deep water project in Guyana. The award scope includes seventeen total enhanced vertical deep water trees and associated tooling, as well as five manifolds and associated controls and tie-in equipment.