The International Petroleum and Maritime Academy (IPMA) has trained and certified more than 550 Guyanese since its establishment, TOTALTEC said in a release commemorating two of the school's anniversaries.
It is celebrating one year since being awarded ISO 9001 certification, with accreditation by the United Kingdom Assessment Service (UKAS), and four years being in operation.
It sees operating to international standards as important to Guyana, as the deepwater environment is among the most challenging in the world. It noted that there are a limited number of companies able to operate to the standards necessary for such offshore environments, with ExxonMobil and its major contractors being among the leaders in this regard.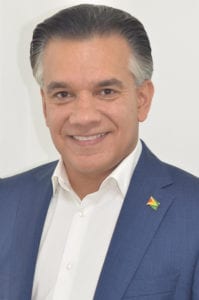 "When we started IPMA in early 2018 we had ISO 9001 certification as an objective", TOTALTEC CEO Lars Mangal said, "From day one, the management processes we put in place, the instructors we brought in and the companies we worked with were able to meet the standard."
"We were patient in getting everything in place, having the right team, building a strong safety and quality culture, before going for certification. For the high standards demanded by the international companies, the ISO standard validates the IPMA management system quality, what it delivers, and sets it apart," Mangal said.
IPMA, TOTALTEC said, has been operating since 2018 with a focus on development of local capacity to service the energy industry to international standards. Its work targets two groups of Guyanese – newcomers looking to build a long-term career and those with skills readily adapted to available positions with minimal training, from sugar or mining industries, TOTALTEC said.
The Academy operates near Guyana Shorebase Inc. (GYSBI) at Houston on the East Bank of Demerara, offering classroom and practical training with equipment and layouts that replicate actual working environments.
TOTALTEC said there are foundation courses on safety, environment and industry basics, and others targeting common oilfield positions like forklift and crane operations, or emergency response.
Apart from these courses, IPMA can also customise their programs for specific companies, with instruction delivered at the Academy or at worksites. Many of IPMA's graduates now work at GYSBI.
TOTALTEC said established international companies are looking to have more training carried out locally through local companies or through their own resources, and that some are even establishing regional headquarters in the country which could end up providing training to workers from other countries.
Considering this, Mangal said Guyana has a unique opportunity to establish world class training, but that the challenge for companies will be having a management system performing to international standards and being able to prove it.