The National Energy Corporation of Trinidad and Tobago commissioned the country's first low exhaust tug on Tuesday, during a ceremony at Hyatt Regency in Port of Spain.
The new 60-ton bollard-pull tug, named National Energy Resilience, is International Maritime Organisation (IMO) Tier III-certified with technologies that reduce its nitrous oxides emissions by 80% – making it the "cleanest" tug operating in Trinidad and Tobago, and at this time, the 2nd in the region, the Energy Ministry said.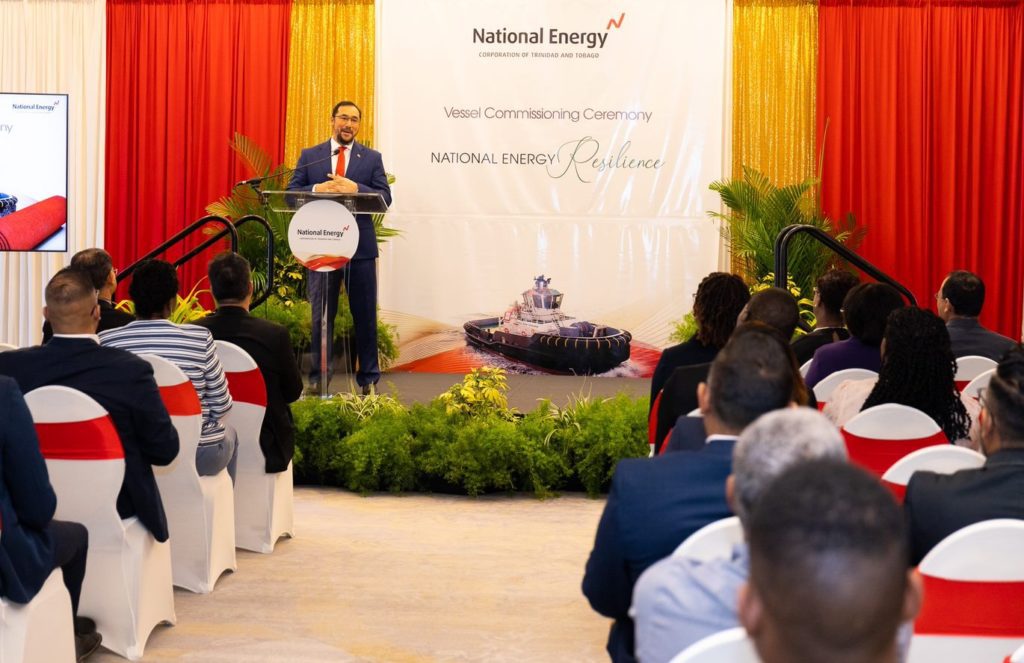 National Energy Chairman, Dr. Joseph Khan, said: "This is a significant reduction in emissions of a green-house gas that is 300 times more potent than carbon dioxide."
Stuart Young, Trinidad's Energy Minister, said that while he repeatedly emphasizes the importance of natural gas, the government is committed to reducing the country's greenhouse gas emissions. He commended National Energy for continuing to develop and facilitate sustainable energy industries by implementing initiatives that support the government's decarbonisation efforts.