Trinidad and Tobago's Ministry of Energy and Energy Industries (MEEI) concluded the nomination period for its shallow water competitive bid round, Tuesday.
Nominations ran for six weeks from August 30, 2022.
Interested parties were allowed to nominate for any number of blocks during the period for inclusion in the competitive bid round. The ministry had 23 blocks open for nomination.
The shallow water competitive bid round will occur, the ministry said, in the fourth quarter of 2022.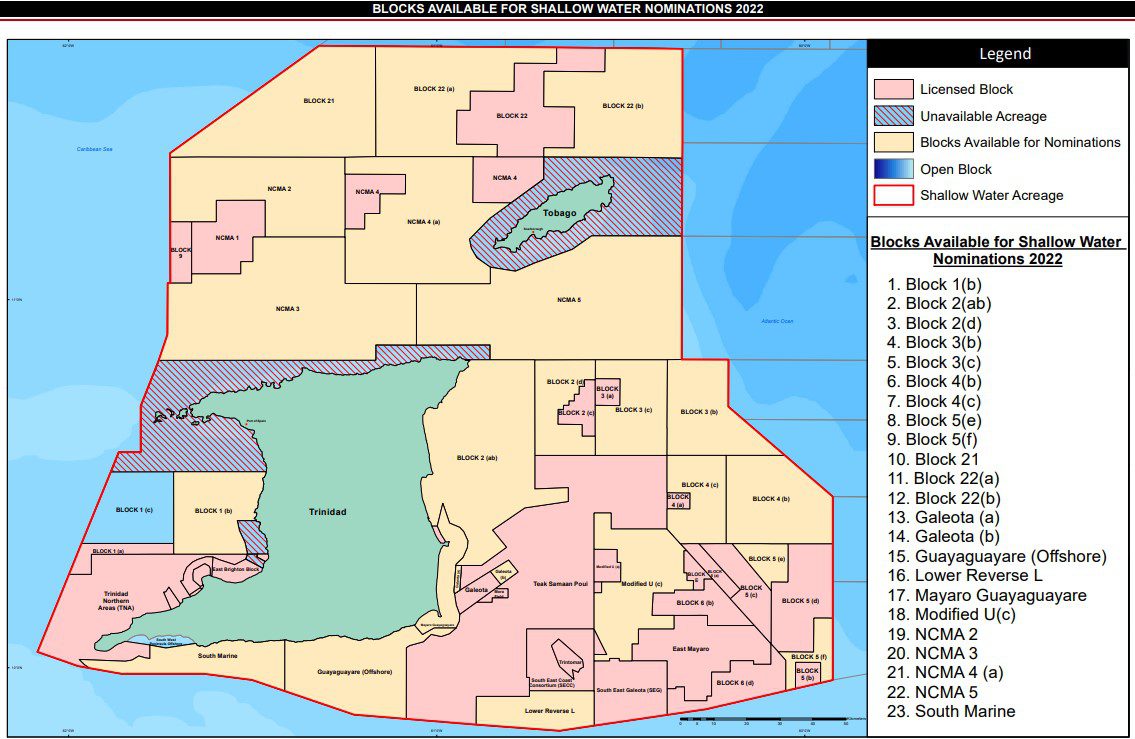 Of late, Trinidad has come under pressure to offer more attractive terms for its auctions, to respond to declining gas production volumes and revive its upstream petroleum sector.
The need became even more emphasized when its deepwater auction returned largely disappointing results in June – 13 of 17 blocks on offer received no bids.
President of Trinidad and Tobago Energy Chamber, Dr. Dax Driver was on the forefront of advocacy before the government announced in September that it would make some changes.
T&T will be reviewing the necessity of its three main petroleum taxes – Petroleum Profits Tax (Corporation Tax), Supplemental Petroleum Tax and Royalty – both onshore and offshore, in the deep water and shallow water, and for large and small producers. This will form part of a comprehensive review of the oil and gas taxation regime.
Government also plans to examine the relevance of T&T's existing suite of fiscal incentives, licensing regimes and production sharing contracts to give investors "motivation" to bid for blocks and explore and produce oil and gas, all while ensuring T&T citizens get their fair share of revenues from the natural resources.