With Guyana now being an oil producing nation that currently has one operational field within the multi-billion barrel Stabroek Block as well as two other slated to begin production by 2025, the country has placed keen focus on oil spill prevention as well as response planning and training.
The U.S State Department is on board with the efforts to build Guyana's capacity to respond to incidents such as oil spills. In fact, they have made this known to Guyana's National Oil Spill Contingency Plan Committee which is responsible for the development, updating of, and amendments to the country's National Oil Spill Contingency Plan (NOSCP).
The National Oil Spill Contingency Plan Committee is under the Chairmanship of the Civil Defence Commission (CDC).
Director General of the CDC, Lieutenant Colonel Kester Craig, in an interview with OilNOW disclosed that there was a meeting in November between the U.S State Department and U.S Coast Guard, and the NOSCP Committee.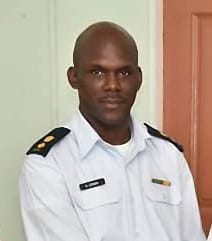 "We already started to foster a very close relationship with the United States Coast Guard and State Department," he said.
He noted that the two U.S agencies have already reviewed the NOSCP and made their comments, later adding that, "They have already given an indication of their willingness to support capacity building and any other support within their scope to Guyana. We have discussed issues such as training."  The responsibility for development, updating and amendments to this National Oil Spill Contingency Plan rests with the Civil Defence Commission, which is also the custodian of the plan.
The National Oil Spill Contingency Plan outlines the critical roles  and responsibilities of all agencies and stakeholders including Government , Non-Governmental Organisations, the private sector, operators, community groups and regional level officials to be able to monitor any likelihood of an oil spill across Guyana's Exclusive Economic Zone (EEZ), report to the various responsible agencies, conduct assessments and respond to incidents.
The Director General noted the importance of partnerships, highlighting that Guyana does not have the full capacity for the oil and gas sector, and such partnerships are important to ensuring that capacity is built and the country is prepared for any possibility.
He said that the Oil Spill Contingency Plan alone is not adequate, emphasising the importance of capacity building, such as that which is being offered by the U.S agencies.
"We need to train persons and we have trained a number of persons, over 100 persons in terms of technically, in terms of the various ministries and departments that we work with, including our volunteer core but there have been some amount of community persons that are being trained," he said.
The Committee has commenced the orientation aspect to ensure that all the agencies and personnel involved will be very clear on their roles and responsibilities. This step is important as Major Craig acknowledged that the system that was in place for tackling spills before was more along the lines of a working relationship to respond to small spills.
"We had several of those in the past that we responded to…particularly oil spills on the onshore. When it comes to offshore oil spills where the magnitude can be greater in terms of the quantity of oil spilled, you also have to work in a not so friendly environment  in the Atlantic Ocean and definitely, we need to have a robust plan to coordinate all those actions," he said.
It was noted that training efforts are and must be continuous as the stakeholders involved are not always from the same organisations.