Professor Jorge Manuel Guira of the UK-based University of Reading will be in Guyana on Thursday May 25, to deliver a lecture entitled 'Paradise Found in Guyana? Meeting the Challenges of Oil and Gas Exploration and Production'.
OilNOW understands the lecture will be held at the Theatre Guild Playhouse in Kingston, Georgetown, beginning at 17:00hrs.
It is being organized by Guyana's Ministry of Natural Resources and the University of Guyana.
Professor Guira's lecture is coming at a time when Guyana is moving rapidly to prepare for the new realities oil and gas will bring to the country.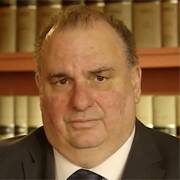 According to the Professor's bio on the University of Reading website, Dr Guira possesses a Bachelor of Arts in History, a Master's in Public Administration (Finance); Juris Doctor: Master's in International Banking and Financial Law; Postgraduate Diploma in Teaching (Law) Doctorate in International Banking and Financial law. He is a Member of the Florida Bar and various other US bars.
The site said too that Dr. Guira is an experienced energy as well as international banking and finance specialist. It said that he has worked as a lawyer in a variety of roles.
He has also served as a Director for the IMF/World Bank Global Bank Insolvency Project and has worked closely with various central banks on law reform as well as training initiatives and policy implementation. His experience has taken him to over 70 countries and he has worked with blue chip clients all over the world in banking, corporate, and energy sectors as a consultant, trainer, and lawyer.