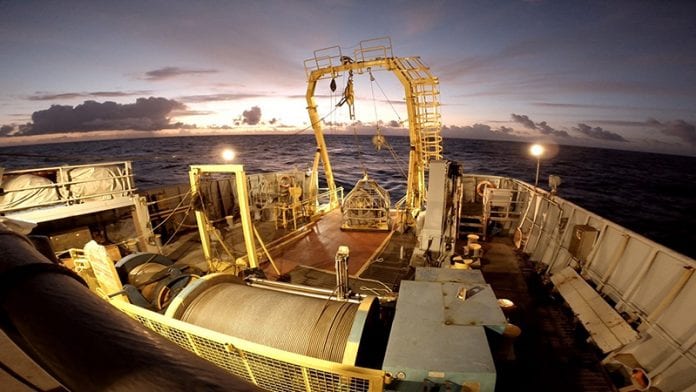 Guyana and the United Kingdom (UK) have been working towards the development of the South American country's Maritime Economy Plan since 2016, and the mechanism being used to push the Plan is the Commonwealth Marine Economies Programme (CMEP).
CMEP, in its official review of the challenges facing Guyana as it relates to the management of coastal and marine environments, listed lack of data as a key issue impacting the country's oil and gas industry.
"The lack of up-to-date, modern data has a number of impacts on the successful management of Guyana's marine estate," the document stated, adding, "Modern data and modernised charts are therefore urgently needed to support sustainable activity including maintenance and capitol dredging for efficient trade, port development and oil and gas exploration and extraction."
In an effort to address these and other issues, consultations on the development of the Marine Economy Plan began on Tuesday at the residence of British High Commissioner, Hon. Greg Quinn, and among the participating agencies were the Department of Energy (DoE) and the Guyana Lands and Surveys Commission (GLSC).
Speaking at the launch of the Consultations, High Commissioner, Greg Quinn reflected on the genesis of the programme, sharing, "Our Guyana, UK joint work on this started back in 2016 when the then prime minister David Cameron made a commitment to help small islands and developing states to build their 'blue economy' capacity.  At that stage it was decided that the vehicle to take this work forward would be the Commonwealth Marine Economies Programme."
"For three years, the work of the CMEP focused on technical activities," he continued, saying, "Last year, we started to engage Government on broader policy issues, and the strategic direction of this work. We proposed working with them to develop a maritime Economy plan. The Government's focal point for this work is the Commissioner and the CEO of the GLSC, Trevor Benn. We have laid the ground for the technical engagement. Today is the next step in formulating that Plan."
It was noted that Guyana was the first country to sign up to create such a Plan. "I believe this is a reflection of the vision of the Government and all its agencies. They are clearly aware of the fact that the future of Guyana must rest on effective use and conservation of all sectors of the country's economy," Quinn stated.
He related that the concept of the MEP is new to many, however, he explained that it is geared towards identifying sectors of the maritime industries that foster sustainable development; and to prepare a tailored action plan to address gaps, overcome obstacles and build capacity to grow those sectors.
It was pointed out that in developing the plan, considerations will be made to Government's short, medium and long-term priorities. "It would be tailored to meet country-specific needs and priorities," Quinn emphasised.