Dutch floater specialist SBM Offshore, the builder and operator of the Liza Destiny FPSO currently producing oil offshore Guyana, is moving ahead with technological advancements that will see lower carbon intensive vessels being built, including those targeting additional developments in the South American country.
Decreasing emissions and increasing cost competitiveness through standardization brought by programmes such as the "design one, build many" Fast4Ward® and emissionZEROTM initiatives have been a key objective of SBM Offshore. The Liza Unity FPSO, targeting ExxonMobil's second development offshore Guyana, is the first vessel being built under Fast4Ward® and will reduce cycle time to energy delivery and improve quality and safety. The Prosperity FPSO, being built for the third development – Payara – offshore Guyana, is the second such vessel that will utilise the Fast4Ward® technology.
These programmes focus on the two main sources of greenhouse gas emissions from an FPSO – energy generation and flaring. They include investigating a carbon capture and storage solution, electrification of the FPSO to reduce emissions from the power generators and application of digital solutions for the purpose of gathering and analyzing data to increase operational reliability and predictability.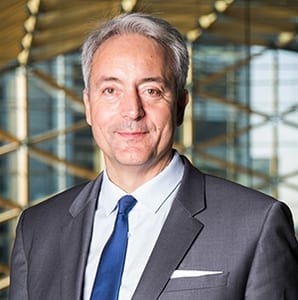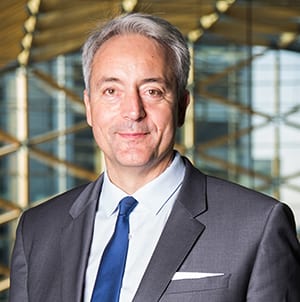 "In today's environment, clients require faster, lower carbon intensive and lower cost oil production. SBM Offshore's emissionZERO program and our current technology offering bring lower carbon intensity and cost-efficient solutions to our clients," Bruno Chabas, CEO of SBM Offshore said in the company's 2020 half year earnings report.
Chabas also pointed out that SBM Offshore will continue to adapt while the energy market transforms. "We are committed to delivering solutions to clients in order to make the energy transition a reality and to reduce the carbon intensity of our business."
Furthermore, the company has been examining the utilisation of renewable energy to power the FPSOs being operated globally. SBM's Renewable Energy Commercial Manager, Ambroise Wattez in a recent conference said that the company is examining the use of floating wind technologies in order to further reduce carbon emissions.
"We see markets with very deep water on the sides, for which by the way, we have developed solutions of up to 2000 meters of water depths and all kinds of environments," he said, adding, " Simply having a Unit that could provide standalone power is actually a fantastic business unlocker and it creates new opportunities."
He said SBM Offshore sees a number of oil and gas majors embracing this change as well and this is where the company would also like to focus since floating wind can offer a good solution.
Such an energy source, he posited is the "future of oil and gas developments." FPSO units, he went on to say, "typically consume 20-40-50 megawatts of power and they can actually be fantastically well powered with floating offshore wind."
He said this can provide supplemental power, "going all the way to 15, maybe 20 megawatts per unit, also offsetting CO2 emissions."
Around US$50 billion in project sanctioning is expected over the next 10 years for offshore development activities in Guyana which can see a total of 10 FPSOs operating by the mid-2030s.