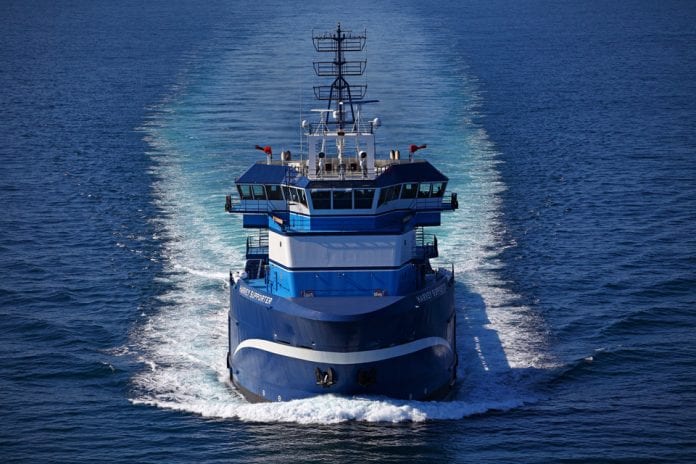 Harvey Gulf International Marine, one of the top marine transportation companies globally, has identified Guyana as its latest investment destination.
The US-based company specializes in providing Offshore Supply and Multi-Purpose Support Vessels for deepwater operations.
A team from the company is currently in Guyana to look at recruitment and other logistical works.
Chief Executive Officer of the company, Shane Guidry, told OilNOW in an interview on Tuesday in Guyana's capital, Georgetown, that he is aiming for full operations in the third or fourth quarter of this year.
"Our office is finally completed here in Guyana. We are ready to move in this week. I have started to interview staff for a Country Manager, a Secretary/clerical person for all the paperwork that will be generated and then someone that we feel definitely has knowledge of some of the services that the local Guyanese can provide."
He underscored that the company is committed to ensuring that Guyanese are given the opportunity to participate in the local operations.
The ultimate aim, he noted, is to hire Guyanese and then expose them to a rigorous training programme at the company's operations facility in the US, "which is one of the topnotch facilities on the Gulf Coast," he stated.
"We want to bring the people to our operations facility in the US so they can understand our operations and safety culture and corporate culture. This also applies to the safety person we hire here (in Guyana) and maintenance person," the CEO said.
Guidry explained further, "When our boats get here….we need to ensure that we have someone here that understands our maintenance culture so that we are constantly doing preventive maintenance so every time our boat comes to the dock we have the crew doing preventive maintenance so that they don't go offshore and breakdown."
In the area of joint ventures, Guidry said this is seen as a critical factor that must be tackled in order to catapult the company's local operations.
"We absolutely need those and that is what the procurement guys will have to do for us. Build on those partnerships so that we can use all the local products and services that are available to us. They might have a company here that is used to repairing trucks and not boats. Well, let's get them to the US and train them to repair boats."
Harvey Gulf's customer base consists of major drilling contractors and Exploration and Production companies that primarily operate in the deepwater and ultra-deepwater industry.
In August of last year, the company, which is based in the U.S. Gulf of Mexico, announced that it was expanding its scope and targeting new markets in Guyana and Trinidad.