The US$9 billion Payara Development targeting an estimated resource base of around 600 million oil-equivalent barrels is the largest investment in Guyana's history, and combined with Liza 1 and 2, will push the country's production to more than half a million barrels of oil per day by 2024.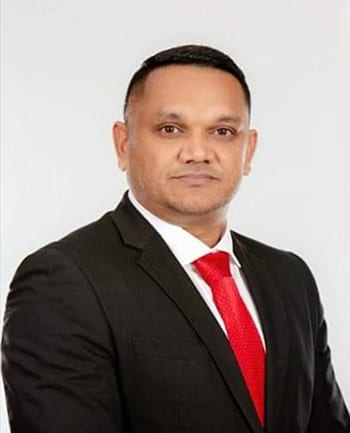 "The US $9 billion Payara development will target an estimated resource base of about 600 million oil-equivalent barrels and is the largest single investment in the history of Guyana," the country's Ministry of Natural Resources said on Wednesday.
Natural Resources Minister, Vickram Bharrat, said Payara is part of a series of offshore activities that will help fuel the government's long-term growth plans. This include several infrastructure projects and significant investments in other sectors of the economy.
"The…oil and gas sector will provide the impetus to the Government's effort to re-vitalize and re-capitalize the traditional productive sectors so that Guyanese can enjoy progress and contribute to wealth generation under the People's Progressive Party administration," Mr. Bharrat said.
Private sector officials have long pointed out that project approvals and advancement of exploration and production activities offshore the South American country bodes well for the investment climate and play a major role in Guyana's growth plans.
"Oil and gas is going to be hugely important to the Guyanese economy," Nicholas Deygoo-Boyer, Private Sector Commission (PSC) Chairman and President of the Georgetown Chamber of Commerce and Industry (GCCI), told OilNOW. "If you look at what the IMF's expected growth rate for the Guyanese economy is [53% in 2020] – the reason it is such an astronomical figure is because it takes into account oil and gas."
US oil major ExxonMobil began producing oil offshore Guyana last December at the Liza Phase 1 Development which is the first in a series of projects planned at the Stabroek Block this decade. ExxonMobil expects to be producing more than 750,000 barrels of oil per day by 2026 and analysts say production will surpass the 1 million barrels per day mark by 2030. These projections also do not take into account potential development of oil fields outside the Stabroek Block.
"ExxonMobil is committed to building on the capabilities from our Liza Phase 1 and 2 offshore oil developments as we sanction the Payara field and responsibly develop Guyana's natural resources," said Liam Mallon, President of ExxonMobil Upstream Oil & Gas Company. "We continue to prioritize high-potential prospects in close proximity to discoveries and maximize value for our partners, which includes the people of Guyana."
The company said it is evaluating additional development opportunities in the Stabroek Block, including Redtail, Yellowtail, Mako and Uaru resources, and plans to have five drillships operating offshore Guyana by the end of this year.