ExxonMobil has contributed $20.9M to the Volunteer Youth Corps. Inc.'s online after school programme for Science, Technology, Engineering, and Mathematics (STEM) education in Guyana. The company says this is in keeping with its commitment to invest in the country's social and economic progress.
In a statement to the press, the Volunteer Youth Corps Inc. (VYC) was keen to note that this latest contribution will ensure the improvement and continuity of online afterschool academic classes for 700 students at 15 high schools in Regions 3 and 4. Initially, the programme which is supported by the Ministry of Education was geared to assist students in Grades 9-11. However, for the first time, VYC will additionally cater for students and teachers in Grades 7 and 8.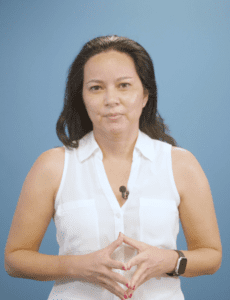 Speaking to the history of the partnership between VYC and the oil company, Suzanne De Abreu, Community Relations Manager for ExxonMobil Guyana said it all started in 2012 and subsequently led to the development of the Secondary School STEM Programme in 2016. De Abreu said, "We have contributed over $85M to date by investing in joint efforts with such organisations and we are effectively putting science and math fluency on the fast track." The ExxonMobil official said the STEM programme was designed as an interactive after school programme for youths so as to encourage STEM application within the education curriculum.
De Abreu further noted that the programme included conferences, science camps and subsequently, an introduction to robotics. The Community Relations Manager said these are all vital elements that encourage innovation and support Exxon's commitment to inspire and prepare students to pursue STEM careers.
The Exxon official intimated as well that over 3000 students participated in the programme by 2020 at which time, the Volunteer Youth Corps adapted to online delivery to reach children during COVID related shutdowns. De Abreu said, "Reaching so many children in schools means a lot to us. It means we have been able to offer pathways for them to find their passions and it serves as a foundation for the enhancement of a technical workforce." She said that this effectively supports ExxonMobil's capacity building efforts while adding that it is adaptations like these that will support educators to help students develop the knowledge and skills they need to succeed in college and future careers.
Chief Executive Officer (CEO) of the Volunteer Youth Corps, Goldie Scott, was pleased to note that the organisation was able to rise to the task of connecting students in the face of seemingly insurmountable challenges posed by the COVID-19 pandemic. Scott said, "We have been able to support students and teachers during this difficult time by connecting them via ZOOM and other platforms, as well as providing laptops, tablets and other devices."
In an effort to encourage academic growth, OilNOW understands that that the organisation will loan 150 tablets to disadvantaged students under the programme to ensure they are able to participate in the online classes as well as sustain or improve their performances. Students will also be able to view recorded class sessions via VYC's social media platforms.
Over the years, the Volunteer Youth Corps Inc., a non-profit and non-governmental organization has been dedicated to improving the lives of children and youth through access to quality education and social services in Guyana. The organisation continues to advance the development of children through its ongoing educational services to public schools in Guyana. Through partnership, the Youth Corps seeks to broaden its reach to educate and improve the grades of as many students as possible.