Guyana's Minister of Foreign Affairs, Carl Greenidge, says the Government has a responsibility to ensure monies collected from oil companies are spent in the best interest of the country and failure to hold companies accountable must be placed at the administration's doorstep.
He was speaking at the time to residents of East Berbice, at a public gathering held on Sunday.
"It is our job to ensure that our Inland Revenue Department is competently manned so as to analyse their books and impose the taxes they are supposed to pay. You can't start up by beating up the company when in fact the company hasn't been due to pay taxes and refused to pay taxes."
Speaking on the issue of challenges faced in other countries as a result of petroleum production; particularly in West Africa, and charges of wrongdoing against oil companies such as ExxonMobil, Mr. Greenidge said, "What that should do is to put you on caution, on alert, not to cause you to cuss them up."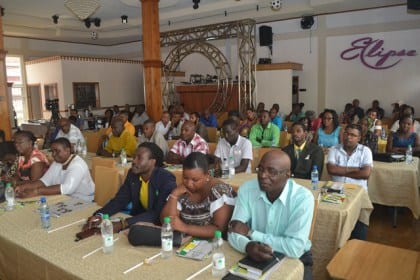 He cautioned Berbicians to be aware of those who may have sinister intentions and want to jeopardise Guyana's push to become a key oil producer in the region.
ExxonMobil in partnership with Hess and CNOOC Nexen is currently developing the Liza Field located in the Stabroek Block offshore Guyana, in preparation for oil production in 2020.
The Stabroek block is estimated to contain between 2.25 billion – 2.75 billion oil-equivalent barrels. Following the Turbot-1 discovery in October, Guyana's Minister of Natural Resources, Raphael Trotman, said reserves could now be upwards of 3 billion oil-equivalent barrels.