With a third of the year past, Guyana has received 26% of the US$1.63 billion in 2023 revenues which the Ministry of Finance projected would be deposited into the country's oil fund. The US$421 million received, accounts for payments from the sale of four profit oil lifts and two quarterly royalty payments.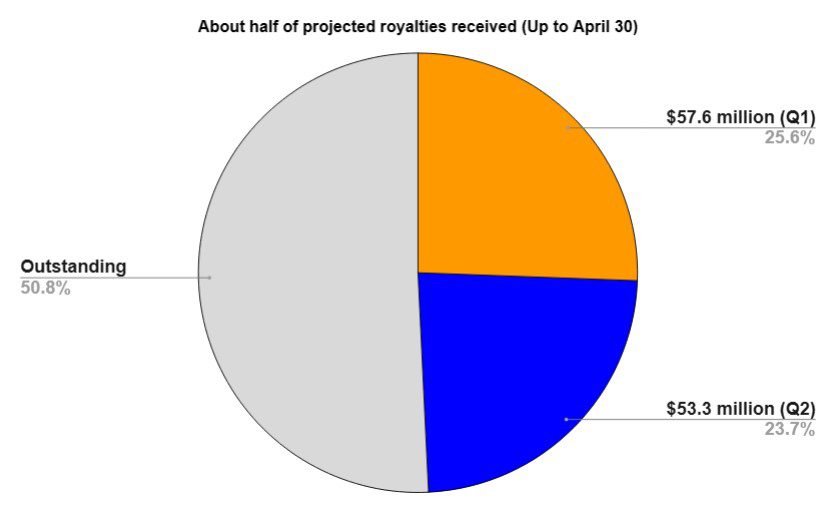 Guyana expects four quarterly royalty payments totaling US$225.2 million in 2023. Each payment represents 2% of the value of all oil produced and sold in the past quarter. The first payment of US$57.6 million was made in January, and the second payment of US$53.3 million was paid in April. The other two payments are expected in July and October.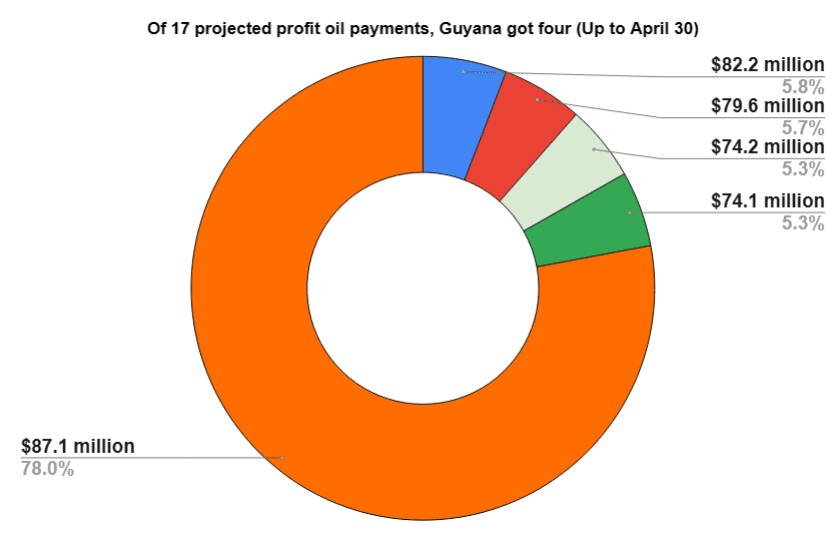 Out of the 136 crude lifts expected from the Stabroek Block, the Ministry projected Guyana's share would be about 17 lifts. The other lifts represent cost oil barrels and profit oil owed to the co-venturers (ExxonMobil, Hess and CNOOC). Two have been received so far. Most of Guyana's lifts are expected in the latter part of the year, after the co-venturers receive their cost oil barrels for the year. Guyana receives 50% of the profit oil barrels, while the co-venturers split the other 50% between themselves.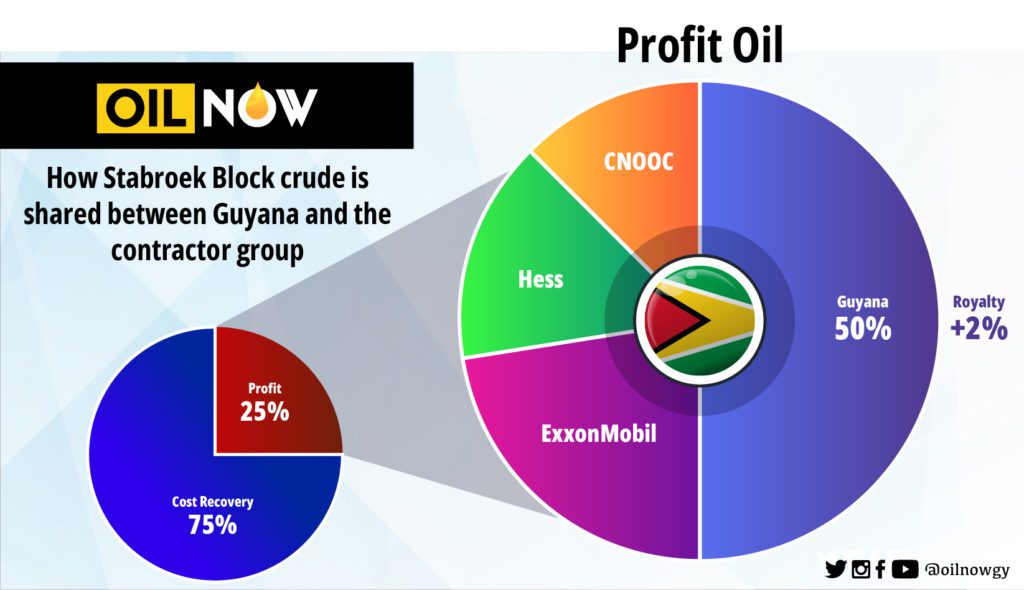 Guyana receives approximately a 14.5% stake based on the fiscal terms of the Stabroek Block Production Sharing Agreement (PSA) in the early days of production. After several years, it is expected that the ExxonMobil-led consortium will recover most of their investments, and Guyana's share will increase considerably.
Exxon is producing about 380,000 barrels per day (bpd) from the Liza oilfield.