Guyana's Vice President, Dr. Bharrat Jagdeo, stated unequivocally that the government does not condone rogue behaviour, stating, "There's no room for maverick action here in this government." 
The statement came as he addressed concerns about the Petroleum Unit of the Ministry of Natural Resources. The unit, controversially intervened to have direct discussions with ExxonMobil, reclassifying and accepting costs flagged as disputed by auditors.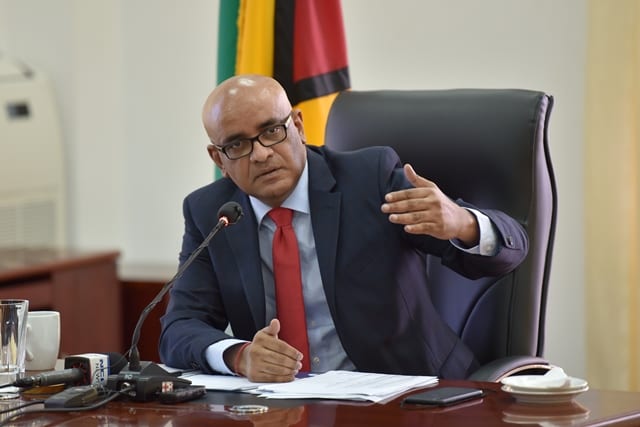 IHS Markit had been commissioned to audit US$1.7 billion in Stabroek Block expenses submitted by ExxonMobil. The Guyana Revenue Authority (GRA), responsible for overseeing the audit, concurred with IHS Markit's determination that US$214 million of those expenses were questionable and therefore disputed.
Guyana tax regulator boosting capacity for oil audits | OilNOW
The core objective of this audit, as per Exxon's agreement with the Guyana government, was to ascertain the legitimacy of expenses Exxon seeks to recover.
However, the Ministry's Petroleum Unit sought to diminish the disputed costs to a mere US$11 million. Jagdeo even reported this reduction during a press conference several weeks ago, based on a report he received from the Ministry. However, once this intervention was discovered, the Ministry of Natural Resources published a statement, openly admitting to "an unauthorised examination of documents submitted by Exxon." The government said it responded promptly with corrective measures. Currently, the GRA is finalising the audit report.
Vice President Jagdeo was clear about his discontent over the Ministry's direct negotiations with Exxon on the contested amounts, as the GRA had already given its verdict. He reinforced the government's endorsement of the GRA's findings, saying, "If it is US$214 million, that is it, and everything hereafter goes to arbitration."
At Jagdeo's recent weekly press conference, the Exxon audit dominated the conversation. This first-ever examination of Exxon's expenditures has generated significant debate within Guyana, mainly because the audit's conclusion took years.
Jagdeo mentioned that the government will address all aspects of this issue once a report on the matter is submitted to the Cabinet of Ministers. He underscored the government's dedication to transparency in the oil sector, saying, "Almost every time I come here, I try to bring people along so that they would understand the policy variables [guiding the government]."