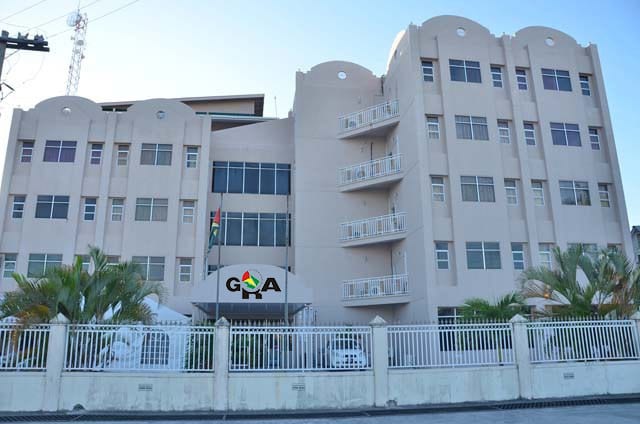 Guyana's Ministry of Natural Resources (MNR) said on Thursday that the country's tax agency; Guyana Revenue Authority (GRA), will be responsible for the collection of revenue associated with oil production, and not the soon to be established Petroleum Commission.
In a statement released to the media, MNR said it is ensuring that when the Petroleum Commission of Guyana (PCG) is established, it plays a key role in the responsible, prudent and transparent management of Guyana's petroleum resources while maintaining a governance structure that is more inclusive and autonomous.
"The Petroleum Commission Bill, which underpins the design of the PCG, also ensures that the Commission achieves the degree of autonomy required to carry out its key functions and that key representatives of the national interest govern it," MNR stated.
Once established, the PCG will be responsible for the collection of fees and fines and other charges payable to it under the Petroleum (Exploration and Production) Act and Regulation. This role, MNR said, does not include revenue collection from petroleum production.
"The Ministry wishes to make the clear distinction that fees, fines and charges only, will be collected by the PCG in accordance with the law and that revenue collection, such a royalties and proceeds from the sale of the Government's share of production, will remain the responsibility of the applicable Government agency – the Guyana Revenue Authority – and NOT the Commission," the statement outlined.
Authorities in Guyana, MNR said, will ensure the tax agency remains the primary agency responsible for collecting revenues associated with oil production.