During the recent inaugural Oil and Gas Conference and Exposition hosted by the Guyana Oil and Gas Association (GOGA), held at the Guyana Marriott Hotel in Georgetown, (March 26-28, 2017) participants (including various stakeholder groups and Government Officials) were strongly advised by former Premier of Alberta, Canada, Alison Redford, that full consultation is integral for economic development and success of any policy or project.
As she alluded to her experience in Canada holding political and legal portfolios and making her presentation to the forum titled "Building Trust Through Thoughtful Regulation", Ms. Redford spoke of the challenges and errors involved during attempts to implement policies on oil and gas in that country, adding that without extensive consultation with communities and industries to be affected, challenges could emerge and stall policies for years.
She noted the lessons learned from not listening to all concerned groups and pointed to the fact that the effects of sparse consultation could result in policy makers taking a longer time to overcome challenges which arise than the time it would have taken to conduct meaningful dialogue and consultations with all relevant stakeholders from the inception.
"One of the things that's very good and I am very proud of the fact that I'm Canadian…we will be very honest about what we don't do well because we don't want other people to make those same mistakes, and it's very easy for people to come and say that perhaps the model we have might work here. They won't, because you need to build your own model…an appropriate model that will take into account how your community will interact, how your industry will talk to the community, how your political leadership will interact with industry and the community," Ms. Redford emphasized.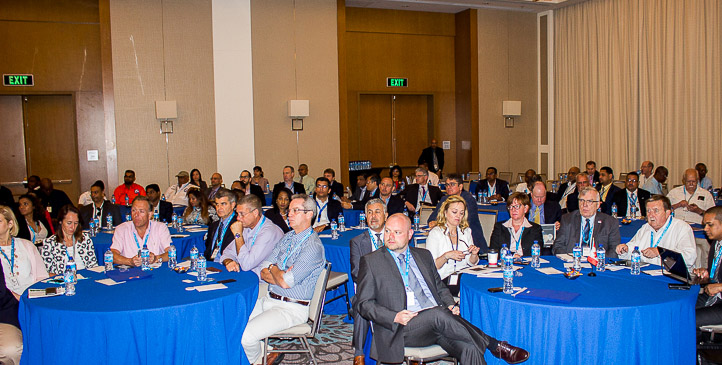 The former Premier zeroed in on the unique circumstances in Guyana that Guyanese would need to deal with, especially given the fact that most of the country's population hold high expectations about the benefits to be accrued from the oil discoveries here and the prospects for a better life for them.
"I think about some of the experiences that you're about to go through and what I've learned about your country in the last day and a half. I got into a taxi yesterday and I asked the taxi driver what he knew about the discoveries offshore and he told me he was excited…because the discovery meant jobs…he thought that there would be wonderful infrastructure, that people who had perhaps left Guyana in the last 10 to 15 years would come back and basically the future is coming up roses but I will tell you …and from anyone who is a politician that is a very dangerous scenario."
On this score she cautioned policy makers especially Government officials and those involved in the crafting of regulatory framework policies to ensure that there is no miscommunication or misunderstanding of what would result from the oil discoveries and the step by step direction the country would be taking.
"Without a clear understanding and everyone working together on what your goals are for this wonderful resource that you have, there will be misunderstanding, miscommunication and perhaps not quite enough trust to make this project as successful as it could be for Guyana."
The Oil and Gas Conference saw attendance from various stakeholder groups including environmental advocates from the Environmental Protection Agency (EPA) and community activists who were able to make queries on the impact of prospective oil initiatives in various communities.  The forum saw a number of technical presentations made and issues being addressed by the professionals in attendance. The former Canadian Premier strongly urged that such interactions be continued as she lauded GOGA for taking a step in the right direction in terms of the emerging oil industry in Guyana.
"All of these people are going to be part of the conversation in the future…I would encourage you to take time to build a foundation so that everyone can be part of the discussion. Here, in Guyana, you can do that, partly because you have a population that can talk to each other and share ideas and partly because GOGA has understood in terms of the people that have been invited to this meeting who have to be at the table."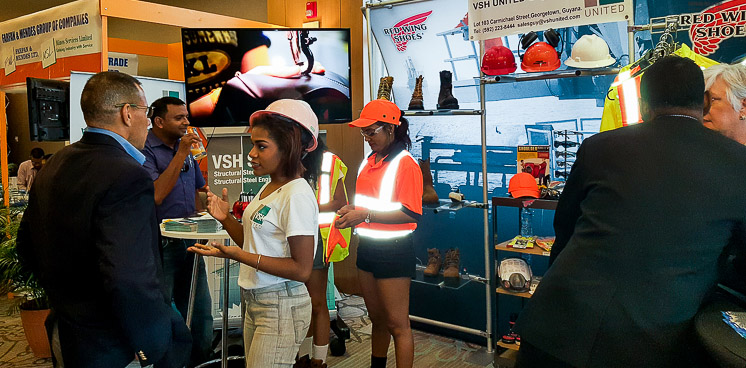 The three-day conference at the Marriott was the first of its kind and saw participation from a number companies and groups, including Halliburton, INTECSEA, Bristow, GE,  and Arthur lok jack. Feature addresses were also delivered by Guyana's Minister of Natural Resources, Raphael Trotman, Minister of Business, Dominic Gaskin and Prime Minister, Moses Nagamootoo, among others. The technical presentations included those on Offshore Development, Occupational Safety and Health and Standards and Regulations for a New Industry.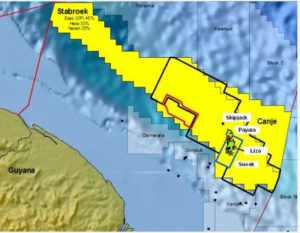 It had long been suspected in the past by experts that Guyana had a potential oil and gas industry and various attempts were made to find oil through petroleum explorations in the offshore Guyana Basin and the inland Takatu Basin. Companies including Total, Mobil and Shell had done geological surveys and drilled wells in past years. However, Guyana gained worldwide attention when Exxon Mobil in May, 2015 announced the discovery of over 90 meters of high-quality, oil-bearing reservoirs.
Again, in 2016, Exxon Mobil announced another massive oil find offshore estimated to be 1 billion barrels or more, while more recently, more of the commodity was discovered by the Company, in the Stabroek Block.
The Guyana Oil and Gas Association (GOGA) aims to promote a robust oil and gas industry and to advocate for comprehensive, science-based policies, and effective and transparent market principles; for the benefit of all Guyanese. GOGA's Chief Executive Officer is Mr. Bobby Gossai.