Safety continues to be a top priority in the exploration and production activities offshore Guyana where ExxonMobil is operator at the prolific 6.6 million acres Stabroek Block. The Liza Destiny FPSO, built and operated by SBM Offshore, arrived in Guyana in August 2019 and began producing oil in December of that year. Exploration and development drilling have also been ongoing, all with an impressive safety record to date.
"Safety is a core value at all our operations and facilities. In Guyana, we are proud be able to start up a facility with world-class safety culture and performance," ExxonMobil Guyana Public and Government Affairs Advisor, Janelle Persaud recently told OilNOW. "We strive for an accident-free workplace and an environment where "Nobody Gets Hurt' in keeping with our goal of zero injuries or illnesses."
She said employees and contractors throughout the company participate in safety teams, conduct safety surveys, contribute to incident investigations, and suggest ongoing improvements in safety procedures.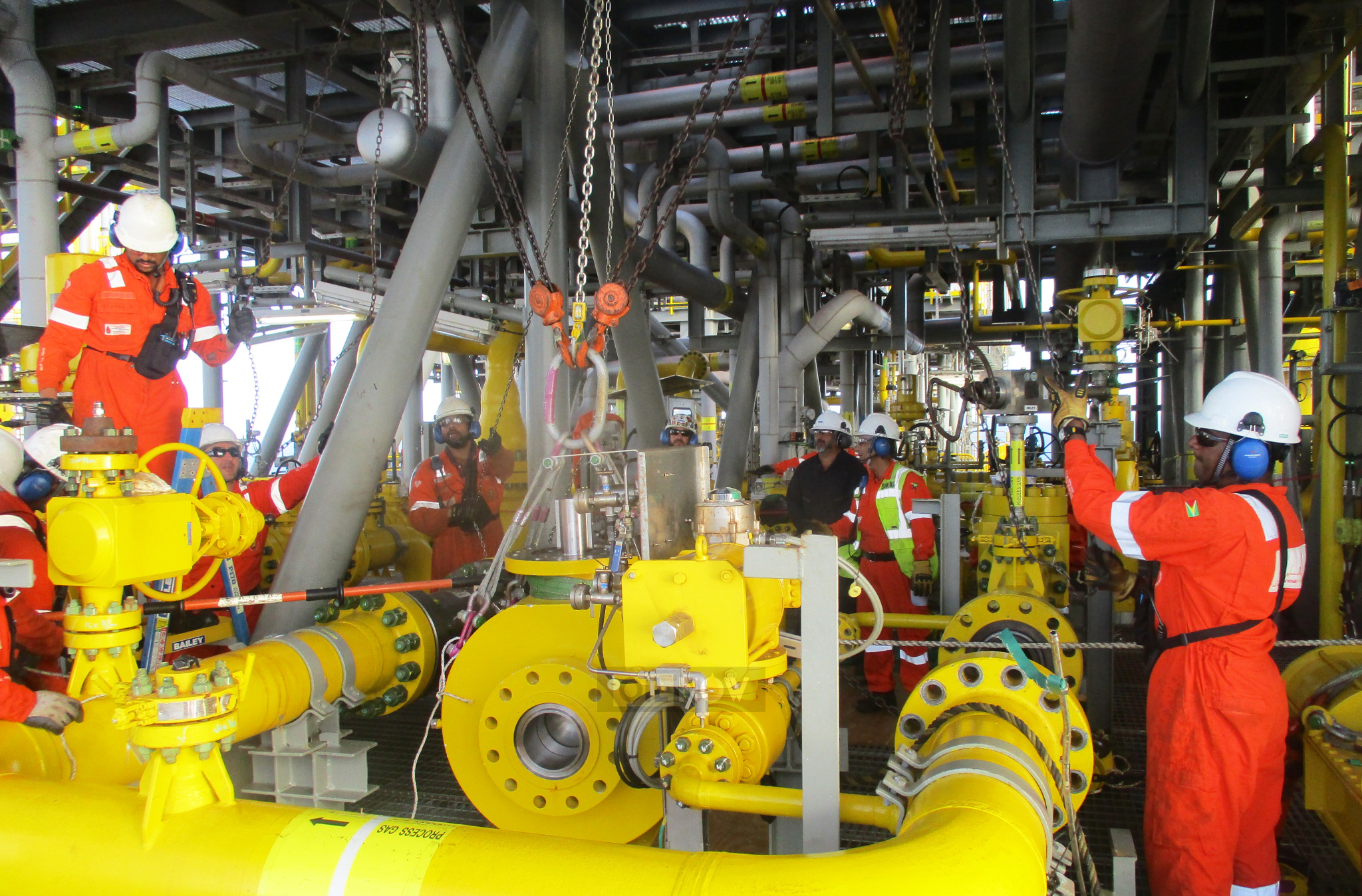 Persaud explained that the industry typically uses a standard of "lost time injury" which essentially is an injury that has rendered an individual incapable of working for a specific period. "But beyond this, we record and investigate all injuries even those as minor as a tiny cut to the finger as well as near misses to ensure we are constantly learning and improving."
Turning her attention to the Liza Destiny FPSO, she said the South American country's first oil production vessel has had a commendable safety record to date as well as the multiple drillships operating offshore.
Complex crew change completed successfully for Liza Destiny FPSO
"On the Liza Destiny FPSO, we have gone one year without a lost time injury, while the drillships have not recorded one such incident in more than six hundred days," Persaud said. "Since 2018, the teams on the drillships and the Liza Destiny have worked more than 11.5 million hours without a lost time injury." This include the hours worked by each individual on the drillships and Liza Destiny FPSO.
Explaining further, SBM Offshore Operations HSSE Director, Donny Maclean, told OilNOW the company recently launched the 'Fleet Target Excellence Challenge', recognizing HSSE and PSM performance across all the company's offshore units.
"The challenge supports SBM Offshore's group-wide 'Target Excellence' goals of 'No harm, No leaks, and No defects' and measures excellent offshore safety and operational performance against both lagging and leading indicators," Maclean said. "Excellent Days are rewarded through an incentive program."
Guyana's next FPSO will be first of its kind in the world
He said the challenge encourages positive behaviors towards achieving SBM's Target Excellence goals and is aligned with and complements ExxonMobil's goal that 'nobody gets hurt'.
Over two thousand Guyanese currently support ExxonMobil's operations in-country and the company said this team is playing an integral role in building the safety culture that will be the foundation for future developments offshore.
24 Guyanese trainee technicians return for placement on Liza Destiny FPSO
Already, the company is moving ahead with phase 2 of the Liza development targeting start up in 2022 and a third development at Payara where first oil is expected by 2024. By 2026 production is expected to reach 750,000 barrels per day and analyst say this could almost double by the mid-2030s.
ExxonMobil has made 18 discoveries offshore Guyana since 2015 amounting to approximately 9 billion barrels of oil equivalent resources.