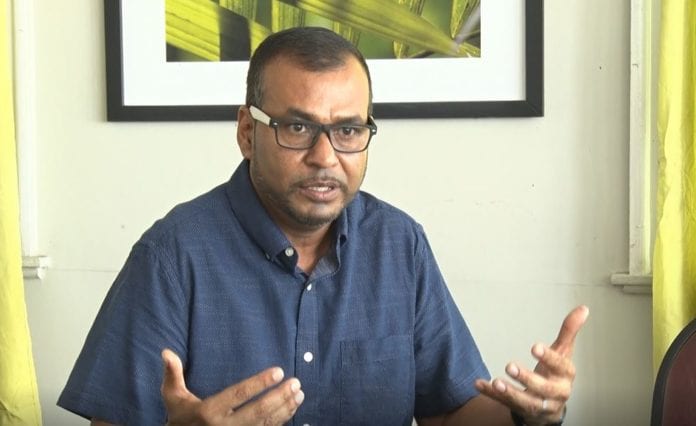 With oil production slated to begin within months, Guyana's former Minister of Natural Resources and the Environment, Robert Persaud, says there is need for a ten-year cohesive, comprehensive plan to efficiently utilise the new-found wealth for the nation of 750,000 people.
"I have not read, seen or heard of a cohesive, comprehensive plan that has been adumbrated by the Government. I've heard bits and pieces of what we intend to do but a vision is not necessarily getting your administrative work or hiring a few consultants," he said.
Oil production begins by the first quarter of 2020 at the Liza Phase 1 development offshore Guyana in the Stabroek Block, where us oil major ExxonMobil has so far found more than 6 billion barrels of oil equivalent.
As such, Persaud said there should be a national vision spanning from first oil in 2020 to 2030, a decade later.
He criticised the government for what he said is its failure to articulate a clear vision of where it wants to go but also suggested a broad conversation which will see input from all stakeholders.
"Individual leaders may have a vision of their own but where is the collective national vision?" he questioned during a public forum this week in Georgetown.
"Personally, I would like to see us sitting down and developing what we can call a collective vision by all; political [and others] …a big conversation with an outcome. I think we have a lot of chatter, we need to see results, we need to see commitment," he said, noting that there needs to be priority investments.
National elections in Guyana is also set for March 2, 2020. The elections cycle is five years but Persaud said it is important to have a vision which transcends elections cycles so that the country can see more benefits.
"You have to also start thinking beyond oil," he noted.
The current APNU+AFC (A Partnership for National Unity+Alliance For Change) government has set up a Sovereign Wealth Fund (SWF) to deal with the spending of oil revenues but it is yet to be fully operational.
Other legislation including the Petroleum Commission Bill has not yet been passed, particularly as a result of the government being placed in caretaker mode following the passage of a no confidence motion last December.
Persaud served as Minister of Agriculture and subsequently Natural Resources under the former People's Progressive Party/Civic (PPP/C) Government.
He now offers private consultancy services to persons interested in investing in Guyana and the Guyanese diaspora.
Referring to himself as a semi-retired politician, the former Minister said he will not get back into local politics unless he feels he can offer something of significance to the country.