Western Canada Select slumped below $20 a barrel on Thursday, the lowest in more than two years, continuing a brutal streak of declines for the country's main grade of crude, Bloomberg said in a report on Thursday.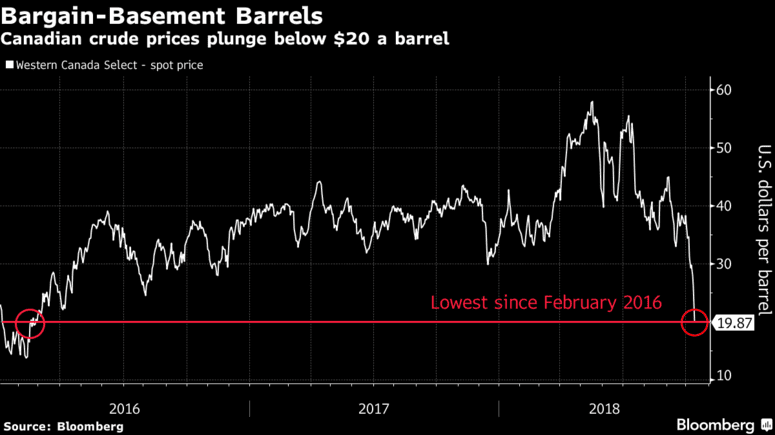 The drop has come as rising production from Canada's oil-sands overwhelms the nation's pipeline capacity, and as refinery capacity in the U.S. dwindles amid planned maintenance.
WCS has now declined for 10 of the past 13 trading days, sending its discount to West Texas Intermediate crude to $52 a barrel, the widest on record in Bloomberg data stretching back to 2008.
The situation worsened on Tuesday when a natural gas pipeline in British Columbia ruptured, forcing Washington oil refineries that are major buyers of Canadian crude to curtail operations. (Bloomberg)