Guyana's Local Content Secretariat (LCS) has created a new portal to help streamline opportunities for locals available in the country's oil and gas industry.
The portal carries a similar interface to the Local Content Registry of local companies. According to the Director of the LCS, Martin Pertab, the new portal allows for the publishing of Requests For Information (RFI) and Requestions For Quotations (RFQ) for a host of services relating to the sector.
These include Administrative Support and Facilities Management Services, Catering Services, Construction Work for Buildings Onshore, Immigration Support Services and Waste Management – Disposal and Waste Transport Services (Hazardous) among others.
Guyana mulls court action against companies trying to bypass local content laws | OilNOW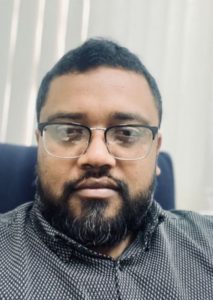 "The portal has only been up for a week, and we already have 30 contractors and sub-contractors registered," Pertab told OilNOW. And almost 30 RFIs are already on the website.
The portal can be accessed freely. Pertab explained as well that contractors and subcontractors would only need to create an account before posting the RFIs and RFQs.
Guyana's Local Content Registry became operationalised back in February. That portal compiles a list of suppliers from which goods and services may be procured, as required by Guyana's Local Content Act.
The First Schedule of the Act carves out 40 different services for Guyanese participation via the supply of goods and the provision of services which include: food supply, rental of office space, accommodation, insurance, accounting, and legal services.