SBM Offshore, the company building and operating floating production storage and offloading (FPSO) vessels for oil production activities offshore Guyana, is looking to fill multiple positions for its local operations.
In a public notice, the company said it is looking to fill a total of nine onshore and ten offshore positions with the closing date for submissions being July 31, 2022.
Onshore positions include materials logistics coordinator, personnel logistics coordinator, cost controller, operations intelligence performance optimisation center engineer, buyer (supply chain), HSSE (health, safety, security, and environment) specialist, process engineer, reliability and optimisation engineer, and instrument and controls engineer.
Meanwhile, the offshore positions are GP operators, mechanical technicians, assistant storekeeper, electrical technician, control room operator, maintenance operator, assistant maintenance supervisor, assistant cargo supervisor, and instrument technician.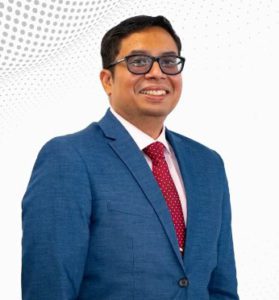 In a recent video posted to its Facebook page, General Manager, Martin Cheong said,  "SBM Offshore has always seen the provisioning of local content capacity development as a critical aspect for our operations in Guyana." He said SBM Offshore has a goal of integrating itself into the Guyanese community.
In April, 24 skilled young Guyanese officially began their onboarding into the company's Trainee Technician Programme. Through this programme, they will spend one year in Canada where they will receive extensive training as electrical, mechanical, instrumentation, and operations technicians. They will be equipped to work on FPSOs being operated by SBM Offshore.
In addition to the Liza Destiny and Unity FPSOs, SBM Offshore has also been contracted by ExxonMobil Guyana to build two additional vessels – the Prosperity and One Guyana FPSOs for oil production operations at the Stabroek Block. The four vessels altogether will produce more than 800,000 barrels per day by the end of 2025.
The Liza Unity is the first FPSO in the world to be awarded the SUSTAIN-1 notation for its sustainable design and operations. ExxonMobil has said upcoming FPSO's for its Guyana operations will be built with this world-class sustainable design.