Several local companies which have acquired the necessary capabilities through training and obtained the relevant health and safety certifications are still facing a proverbial brick wall when trying to access oil sector contracts. The hurdle that now stands in their way is access to finance says Dr. Natasha Gaskin-Peters, Director at the Centre for Local Business Development (CLBD). The Guyanese economist related this state of affairs during her participation at the sixth edition of Uganda's Oil and Gas Summit.
The two-day virtual engagement was held on September 28 to 29.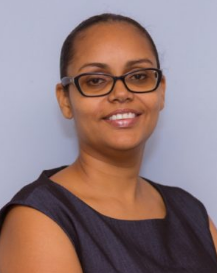 Dr. Gaskin-Peters participated on a panel that discussed local content in the community but from a private sector perspective. The economist shared her views with panel members: Mr. David Mparutsa, Head of Enterprise & Supply Chain Development, at Absa Bank in the Republic of South Africa; Mr. Gerald Gwamba, Head of Business Development, East Africa at Future Energy Partners in the Republic of Kenya; Mr. Robinson Mwenda, Country Manager at KK Security, a GardaWorld Company in the Republic of Uganda; and Mrs. Lucy Thomas, Managing Director – East Africa, at RSK in the United Kingdom.
During this session, the panel members explored case examples of corporate and community-led local content practices and highlighted existing and proposed project initiatives that support frameworks for positive change, progress, and balance for the communities and environments that reside in major development areas.
Dr. Gaskin-Peters who holds a PhD (Economics) and a Master of Science (Agriculture Economics) from the University of Reading, United Kingdom was keen to note that mentorship has been a key part of the work done by CLBD.
She said, "We have found that training is important. This industry is new to many companies and so that handholding process has really worked for us. It entails working with the companies on a one-on-one basis, doing training courses and coaching them through the programmes. But we have now reached a point where access to finance is becoming an issue."
The Director continued, "We are seeing larger and larger contracts but now it is a case where companies need access to finance. It is now a matter of focusing on real estate as collateral which is what we have now in the country and moving towards the acceptance of a purchase order for example as collateral so that is the point we are at. We need finance for these larger contracts."
Access to financing for Guyanese businesses high on CLBD's agenda, new options proposed to banks
In the meantime, Dr. Gaskin-Peters noted that the Centre's focus is on supplier development so as to ensure local companies are able to benefit from procurement opportunities. "Our focus is to ensure that we drive competitiveness locally and internationally and not have a situation where monopolies are created," The Director expressed.
She noted that with the training done thus far, Guyanese companies have their sights set on accessing opportunities in neighbouring Suriname which has enjoyed its own string of successful discoveries.
"So that has been our approach, to think inside of Guyana but also internationally," noted the Director.
Speaking to the impact of the oil sector thus far, Gaskin-Peters was keen to note that for years, Guyana suffered from the brain drain phenomenon which saw the new producer losing its best minds and talents to higher-paying jobs overseas. She noted however that the oil sector has led to a reversal of this trend. Expounding further, the economist said when the Centre was started in 2017; there was no company that could work in the industry. Today, the sector has attracted many talented locals who are now part of the 800 plus vendors registered with the Centre. Gaskin-Peters said this represents a drastic improvement that was assisted by interventions into the supply chain aspect.
The former Chairman of the Guyana Bureau of Statistics also shared with the panel that the Centre is focused on ensuring it develops programmes that are tailored to improve the specific capacity building needs of the companies, as such, industrial baseline studies are conducted to gauge where companies stand. In this regard, she noted one was done in 2017 and another in 2019 which considered a sample of over 400 plus companies.
Guyanese businesses can now acquire API world-class certification through CLBD
"We do this to ensure we meet the gaps the companies have in order to build capacity…," she stated. As a result of these studies, Gaskin-Peters noted that companies have been able to move to the next level in the supply chain and even form partnerships to strengthen their position in accessing opportunities.
Thus far, the Director noted that the Centre is recording considerable progress while adding that other programmes are being developed to build on its current success stories. This year for example, she revealed that the Centre is launching a Project Management course as it was recognized that companies may have a contract but experience issues in managing same.
"As a result of this, we will introduce a mentorship programme to ensure we help them along the way," the Director added.