While both President, Dr Irfaan Ali and Vice President, Dr. Bharrat Jagdeo have categorically stated that Guyana has a right to develop its oil resources for the benefit of its people, it has no intention of allowing the Stabroek Block partners to carry out its hydrocarbon pursuit without clear parameters from the State. According to Hess Corporation's Chief Executive Officer (CEO), John Hess, the Ali administration has made it clear to the joint venture partners that their oil pursuit in the Guyana basin must demonstrate the highest respect for the environment while keeping a tight leash on costs.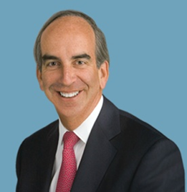 During Goldman Sachs' Global Energy and Clean Technology Conference on Thursday, Hess said, "President, Irfaan Ali and Vice President, Bharrat Jagdeo are very pro-business. They have been very clear that they want to accelerate oil development, and both publicly stated, especially Dr. Jagdeo at the United Nations in September, that Guyana has a right to develop its resources…"
He added, "…But they have been very clear to our joint-ventures that they want us to be capital disciplined, and environmentally responsible as we accelerate the development of their oil."
The Chief Executive Officer said the Guyana Government thus far has been a good partner for the Stabroek Block co-venturers. Hess said it is his fervent hope that Guyana becomes a role model for the world on how to develop oil resources in a responsible manner.
Even though Guyana is poised to receive billions of dollars in revenue from its massive offshore oil fields for decades to come, President Ali has emphatically stated that the country's economy will not be allowed to become dependent on this resource.
During a virtual engagement with members of the media last year, the Head of State had said, "…Our economy will never be based on oil and gas. Oil and gas give us the impetus to accelerate other aspects of the economy. It gives us the advantage of fast-tracking other initiatives that will make other segments of the Guyanese economy competitive."
In this regard, the President had outlined his interest to have the oil money boost the agriculture sector, improve healthcare and educational services, fortify the country's climate change efforts, support efforts in building a tourism sector and a services sector that is second to none, and create a modernized manufacturing and industrial zone that would open up opportunities for agro-processing, fabricating and machining, research, and development.
With such a plan, President Ali had said Guyana would be a stellar example of a progressive oil producing State that prudently manages its resources.