All systems are being put in place for Guyana's second oil production vessel which will depart Singapore in June for the South American nation. The Liza Unity floating production storage and offloading (FPSO) unit will have double the capacity of the Liza Destiny FPSO, capable of producing upwards of 220,000 barrels of oil per day and storing around 2 million barrels.
Last week, Dutch floater specialist SBM Offshore confirmed via its LinkedIn page that the Normand Installer had successfully completed installation of suction piles and mooring lines at the deepwater Stabroek Block where the Unity will be spread moored after arriving in Guyana waters later this year.
"Offshore Guyana, SBM Offshore's Normand Installer vessel has successfully completed the installation of the suction piles and mooring lines, which are now ready for pick-up and hook-up to the FPSO upon its arrival," SBM Offshore had announced in February. "The project continues to target first oil in 2022 in line with client planning."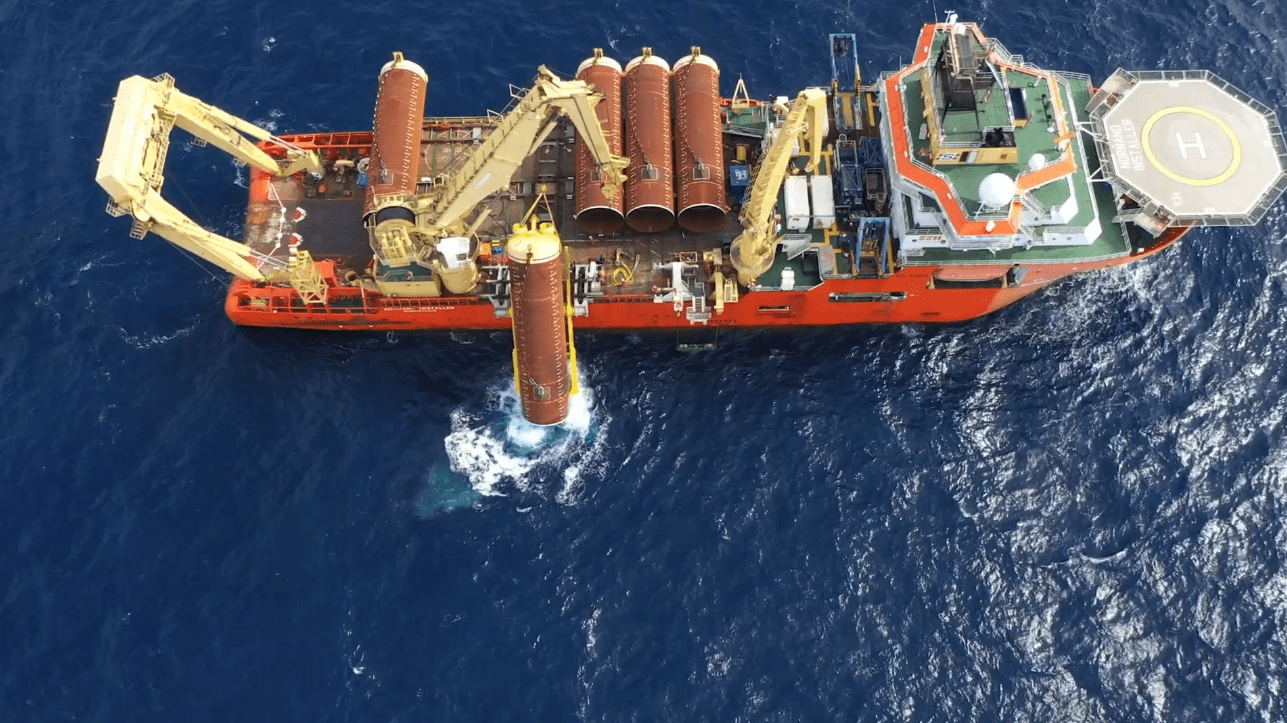 SBM Offshore had extended the charter for the Normand Installer from an original 105-day commitment (reported August 2018) to a 1-year contract from January 2020, in direct continuation with the present contract. The vessel is jointly owned by SBM Offshore and Solstad Offshore and has been on a contract to SBM Offshore since in 2006.
The Liza Unity FPSO is the first of its kind to be constructed under SBM Offshore's pioneering Fast4Ward® program. The hull was completed in less than two years from first steel cut in March 2018 and arrived at the Keppel shipyard in Singapore on January 13, 2020.
Liza Unity floater will push Guyana's total oil production to 340,000 bpd by 2022
SBM Offshore said in March over 26,000 tons of topsides were safely lifted in position at Keppel Shipyard in Singapore onto the hull of the vessel, effectively completing the topsides lifting campaign. The MPF1 hull was allocated following Final Investment Decision (FID) by ExxonMobil, Hess and CNOOC in May 2019 for the Liza Phase 2 Development project.
"All efforts are now focused on further progressing and completing the integration activities and gradually ramping-up the onboard commissioning activities," SBM Offshore said at the time.
The FPSO will have associated gas treatment capacity of 400 million cubic feet per day and water injection capacity of 250,000 barrels per day. The FPSO will be spread moored in water depth of about 1,600 meters.
SBM Offshore has also been contracted to build a third vessel – the Prosperity FPSO – for oil production operations in Guyana.