The Guyana affiliate of the American Chamber of Commerce (AmCham) will be hosting a Business Forum and Outreach with members of the business community in New York on March 2 at the Inter-Continental Hotel at Times Square.
The forum was organised with the aim of promoting foreign direct investment in the Guyanese economy among the overseas Guyanese business community.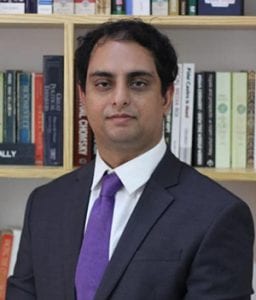 President of Amcham Guyana, Zulfikar Ally, told OilNOW that one of the main goals of AmCham Guyana is to promote trade and investment between Guyana and the United States. He said, "It is only fitting that we expose potential members from the United States to business prospects in Guyana as our local businesses continue to benefit from the US export market."
According to Ally, the forum will address the options available for undertaking business ventures in Guyana, the role AmCham plays in making this process easier, and the opportunities which are currently available.
The Chamber is encouraging Guyanese who have been successful in the US with resources to come on board and invest, particularly in light of Guyana's emerging oil and gas industry and its attendant business opportunities.
Ally said AmCham encourages joint ventures among its members and non-members so that Guyanese at home can benefit from the knowledge and experience which are entrenched in larger companies. "The idea is to build capacity at home on all fronts, and invest in and enhance our human capital," he stated.
AmCham Guyana was launched in August 2018 with the goal of promoting trade and business between Guyana and the US. This is envisioned by creating opportunities for improved market access on both fronts, encouraging networking and building valuable business relationships, and promoting corporate social responsibility and sustainable development.  In addition, the chamber seeks to lend itself as an economic, social and policy platform for its members where synchronization on interests and policy can be achieved, and consolidated positions on critical issues affecting business and trade can emerge as a single voice from the chamber to stakeholders.
The Forum is expected to see presentations from Sol Guyana, GTT, Corum Group among other companies.