In order for Suriname to prudently manage its oil and gas industry, Senior Analyst at America's Market Intelligence (AMI), Arthur Deakin, is calling for the South American country to take lessons from Guyana's oil boom.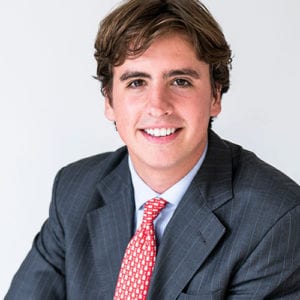 In an analysis released to the Suriname Energy, Oil & Gas Summit (SEOGS) on Tuesday, Deakin, who also is the Co-Director of AMI's energy strategy, recalled that Suriname has discovered billions of barrels of recoverable oil offshore its coast. This, he pointed out, has attracted a flurry of international investors seeking to capitalize on the lucrative sector.
Notwithstanding this, the US Analyst was quick to note that to ensure Suriname does not get the proverbial shorter end of the stick, it should adopt three top lessons from its neighbouring country, Guyana.
He indicated that like Guyana, Suriname needs to establish a "well-structured, transparent sovereign wealth fund", aimed at investing Suriname's oil funds while ensuring savings for future generations.
To this end, Deakin explained, "Although the country established a Savings and Stability fund for its mining royalties, the amount of wealth generated from its oil finds will be exponentially larger. The current Savings and Stability Fund also allows for the government to spend up to 15% of its annual funds, which is significantly higher than the 3% limit set by the successful Norwegian Sovereign Wealth Fund."
By the same token, Deakin recognized that a 3% limit may be too low for Suriname's underdeveloped infrastructure. However, he noted that a 15% ceiling substantially limits the country's ability to grow its wealth. He indicated that a more moderate percentage needs to be implemented, while still conserving.
The Co-Director also highlighted the need for Suriname to pass a new law that creates a fund specifically for its oil resources. This fund, he said, must be professionally managed by an independent body with no political connections.
Diversification of the economy is also paramount. To this end, Deakin called for the incentivization of agriculture, real estate, manufacturing, and mining sectors. He said this must be backed by fiscal and regulatory frameworks.
Further, the Analyst indicated that as these economic developments grow, so does the need for capacity. To ensure that the jobs for the locals are protected, Deakin called for the establishment of a Local Content Policy. This policy, he said, should require reasonable participation of local labour and companies, while simultaneously providing an investor-friendly regulatory requirement for foreign investors.
The Co-Director's last and "most complex" lesson involves the elimination of the "systematic corruption present both in Suriname and Guyana".
"A culture of bribes, patronage and nepotism," Deakin said, "is the greatest danger to the country's prosperity. Establishing international and domestic accountability bodies, in addition to implementing the necessary framework that prevents the misuse of oil funds is one solution. Independent news outlets and a more robust educational system are also strongly correlated with transparency levels."
At AMI, Deakin oversees projects in oil and gas, solar, wind and hydrogen power, as well as battery storage and electric vehicles. The Co-Director he has led close to 50 Latin American energy market studies since 2016 and has project experience in over 20 jurisdictions in the Americas. He has also written and published over 20 articles related to the energy sector.