Guyana's massive Stabroek Block is a prime example of where cleaner crude reservoirs can be prioritized to generate less emissions while maximising returns to investors and the government. With around 10 billion barrels of oil equivalent discovered since 2015 at Stabroek, adopting this approach bodes well for the South American country's low carbon aspirations.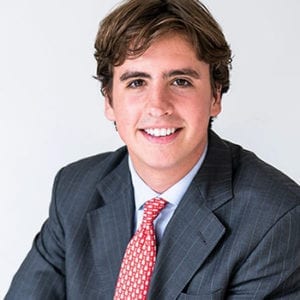 Arthur Deakin, Co-Director at Americas Market Intelligence Energy Practice says U.S. oil major ExxonMobil and its American counterparts are pioneering the development of carbon capture, utilization and storage (CCUS) technology and prioritizing cleaner crude reservoirs with lower breakeven costs.
"The Stabroek Block's break-even cost is between U$25-35 p/barrel, and its reserves are mostly composed of light to medium, sweet crude that is easier and cheaper to refine," notes Deakin. "These fuels are not only experiencing increased demand across the globe, but they also generate less emissions and higher profits. By eliminating routine flaring and decarbonizing its FPSOs, Exxon can pave a low-carbon path for Guyana."
CCUS technology is the process of capturing, storing and sometimes utilizing CO2 that would have otherwise been emitted to the atmosphere. The CO2 is often stored in geological formations where it can be kept safely and permanently.
CCUS can also be used to reduce CO2 in carbon-intensive sectors such as cement, mining, and steel. In fact, CCUS technology is still the cheapest and most advanced option for reducing emissions in heavy industries, raising costs by less than 10% compared to 35% to 70% for electrolytic hydrogen. The establishment of eco-industrial hubs, grouping several large CO2 emitters in one area, would also reduce costs and risks when compared to individual CCUS projects.
"Until green hydrogen can be deployed at scale, CCUS in industrial hubs will offer the most-cost effective solution for reducing carbon in Guyana and abroad," he said.
Guyana must balance extraction of natural resources with protection of environment – Bharrat
The preservation of Guyana's forests and adherence to the country's Low Carbon Development Strategy (LCDS) in order to combat climate change and lower carbon emissions is a critical objective of the new oil producing country.
President Irfaan Ali has said the country remains committed to its low carbon goals, noting, "Guyana proudly accepts its share of responsibility for climate action, fighting the pandemic, and advancing along the path to sustainable development."
Vice President Bharrat Jagdeo believes that regulators and oil companies operating in the country must look at cutting edge technology to lower emissions.
Guyana pays more than its fair share to lower global temperature – Vice President
"We are carefully looking [at] these things now. Clearly the oil and gas industry will bring increased emissions, but the regulatory agencies and these companies will have to look at cutting edge technology that are less polluting. We have had that discussion with them already and I know there is a serious