Nigeria may need to spend as much $1.2B in refinery upgrades in order to reduce its dependence on the imports of refined oil products. Although the country produces 2 million barrels of oil per day, it is still forced to use its foreign currency reserves to import refined products.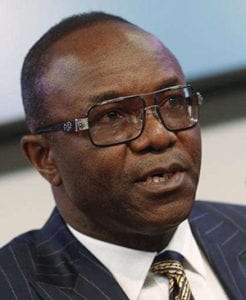 Oil minister Ibe Ibe Kachikwu said a number of steps would have to be taken before the plan can be put forward to interested parties.  "The technical committee is still working on it and it has to go to the Federal Executive Council for approval before we move into throwing it open for interested parties."
According to a report from Oil Price, the Nigerian Senate approved a motion to suspend a concession agreement for the Port Harcourt refinery with a subsidiary of Eni last month because the deal allegedly lacked transparency.
The agreement would have allowed the Italian company's local unit to repair and operate the 150,000-barrel-per-day facility. Eni had begun negotiations to form a partnership with the Nigerian oil firm Oando for the project, which would have allowed Abuja to reduce its dependency on imported refined oil.
Nigeria's oil industry and economy have been suffering badly, not only from the low oil prices but also from the persisting militant attacks on oil infrastructure that have crippled crude oil production. The sabotages reduced Nigeria's output from more than 2 million bpd at its highest point in 2015 to 1.4 million bpd last summer, the lowest production level in 30 years. The militant groups have slowed attacks in recent months, allowing output to recover as the federal government negotiates with leaders in the Niger Delta—the center of the civil unrest.
Meanwhile, the Nigerian National Petroleum Corporation (NNPC) on Sunday reiterated its commitment to the upgrade and expansion of the Kaduna Refining and Petrochemical Company Limited (KRPC) in line with the 12 key business focus areas of the Corporation's present management in order to return it to the path of growth and profitability.
The Group Managing Director of the Corporation, Dr. Maikanti Baru made this commitment during a town hall meeting with management and staff of KRPC in Kaduna. Dr. Baru stated that efforts are ongoing to explore the possibilities of piping crude oil from Niger Republic to be refined in KRPC adding that President Muhammadu Buhari was personally committed to the project.
He said it was important to explore alternative crude supply to KRPC, which has been affected by vandalism of pipelines and obsolescence assuring that the initiative will reduce downtime of the plant and ensure optimal utilisation.