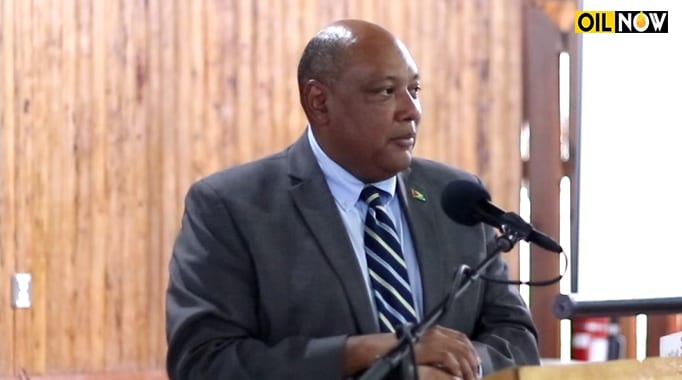 A review of Guyana's draft local content policy framework by members of the business community has identified several shortcomings which it believes put Guyanese business operators at a disadvantage. The review, done by the Georgetown Chamber of Commerce and Industry (GCCI), says the language used in the draft framework "shows clear strategic drift away from provision of jobs."
The draft policy framework was prepared by Guyana's Ministry of Natural Resources.
The review, seen by OilNOW, provides a page-by-page examination of the draft framework document and offers a number of recommendations on how it can be amended to better promote Guyanese business interest and ensure the country enjoys maximum benefits from the emerging oil and gas industry.
Guyana's Minister of Natural Resources, Raphael Trotman, in a statement contained in the draft document, said, "The Local Content Policy (LCP) will be developed over time and in tandem with the growth of the industry. At present, Regulations will not be promulgated, but may become necessary as the industry unfolds and expands, and impetus is needed to steer the process or to solidify gains."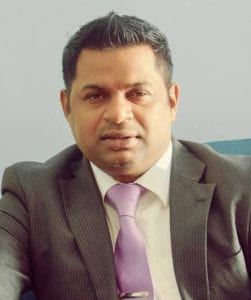 But GCCI's President, Deodat Indar, who played a key role in reviewing the document, told OilNOW on Sunday regulation on local content should have been on the table at a much earlier stage in order to ensure Guyanese businesses are best positioned to benefit from opportunities in the sector.  "Regulation on local content should be promulgated earlier in the life cycle of oil and gas capacity development, with an effective date that is enough to put implementation steps to build capacity in tiers of supplier base, and also by category of supplies."
According to the GCCI review, the objectives of the local content policy should include scalable development in priority areas that ensure local personnel and goods and services are supplied to operators by local businesses. "There should be measures in place to ensure operators and contractors from abroad have partnering systems to enable local companies and investors to learn about the oil and gas industry and its supply needs," the review states.
Language used in the draft policy framework, the review says, seeks to "taper the expectations of Guyanese" regarding opportunities in the sector. It highlighted a paragraph that states, "Many of the goods and services used by the sector are highly specialised, requiring very high levels of technology and innovation and investment capital and experienced specialists."
"This doesn't hold true and tapers expectation based on the language used, the fact of the matter is that once operators comply with legislation locally they will be forced to build capacity rather than optional adherence to the local content policy. Legislation should be scaled by supplier's tiers or category," the GCCI review outlines.
Guyanese to be given first preference where capability exists – Draft Local Content Framework
Mr. Indar, in explaining these findings to OilNOW, said there are a number of job opportunities available which Guyanese can immediately fill, "but are not given the opportunity." These include, "Able Body, Able Body Unlimited, Riggers, Mess Men, Chippers and Painters, Banksman, Maintenance Crewmember, Pump Men, Cooks. These are all offshore jobs currently being done by foreigners…"
The Private Sector companies either in supply of goods and services, wharfing onshore facilities, or other areas, can be beneficiaries in the early stages of seismic testing, drilling, well development and pre-production set up, the review stated.
Local content expert to work with Guyanese private sector
GCCI's Green Economy and Natural Resources Sub-Committee also provided feedback on the draft local content policy framework, highlighting a number of issues which need addressing. These include; lack of current connections to the international suppliers and the issue of tenders being put out which are not made public. The sub-committee said, "The Private Sector needs to have a say on the money spent by Exxon and to be involved in how capacity is built."
The draft local content policy framework was under review by Guyana's business community over the last few weeks. The findings and recommendations have since been sent to Mr. Trotman