ExxonMobil has awarded a new Engineering, Procuring, Construction and Installation (EPCI) contract to Saipem for the Subsea Umbilicals Risers Flowlines (SURF) package of the proposed Liza project that Esso Exploration and Production Guyana Limited is operating together with joint venture partners Hess and Nexen.
The installation operations will be done approximately 120 miles offshore Guyana at a water depth of 1,800 metres at the Liza field, where is it estimated that the recoverable resources are over 1 billion oil-equivalent barrels.
As per the contract, Saipem will perform engineering, procurement, construction, and installation of the risers, flow lines, and associated structures and jumpers. According to an advanced statement seen by this news site, Saipem's contract also includes transportation and installation of umbilicals, manifolds, and associated foundations for the production, and water and gas injection systems. It is expected that the execution of the works will begin in 2019.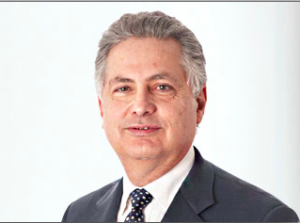 Commenting on the award, Stefano Cao, Saipem CEO, said, "We are delighted to have secured this award from an important client such as ExxonMobil. A further reason for our satisfaction is the opportunity to be among the first operators in the oil and gas industry to work in an emerging country like Guyana. This is an important milestone for Saipem and an exciting challenge in a frontier area. It is a project of paramount importance and we have accordingly committed our most cutting-edge assets as well as our most experienced people to ensure excellent standards of execution for the client."
Italian-based Saipem is said to be one of the world leaders in drilling services, engineering, procurement, construction and installation of pipelines and complex projects, onshore and offshore, in the oil and gas market.